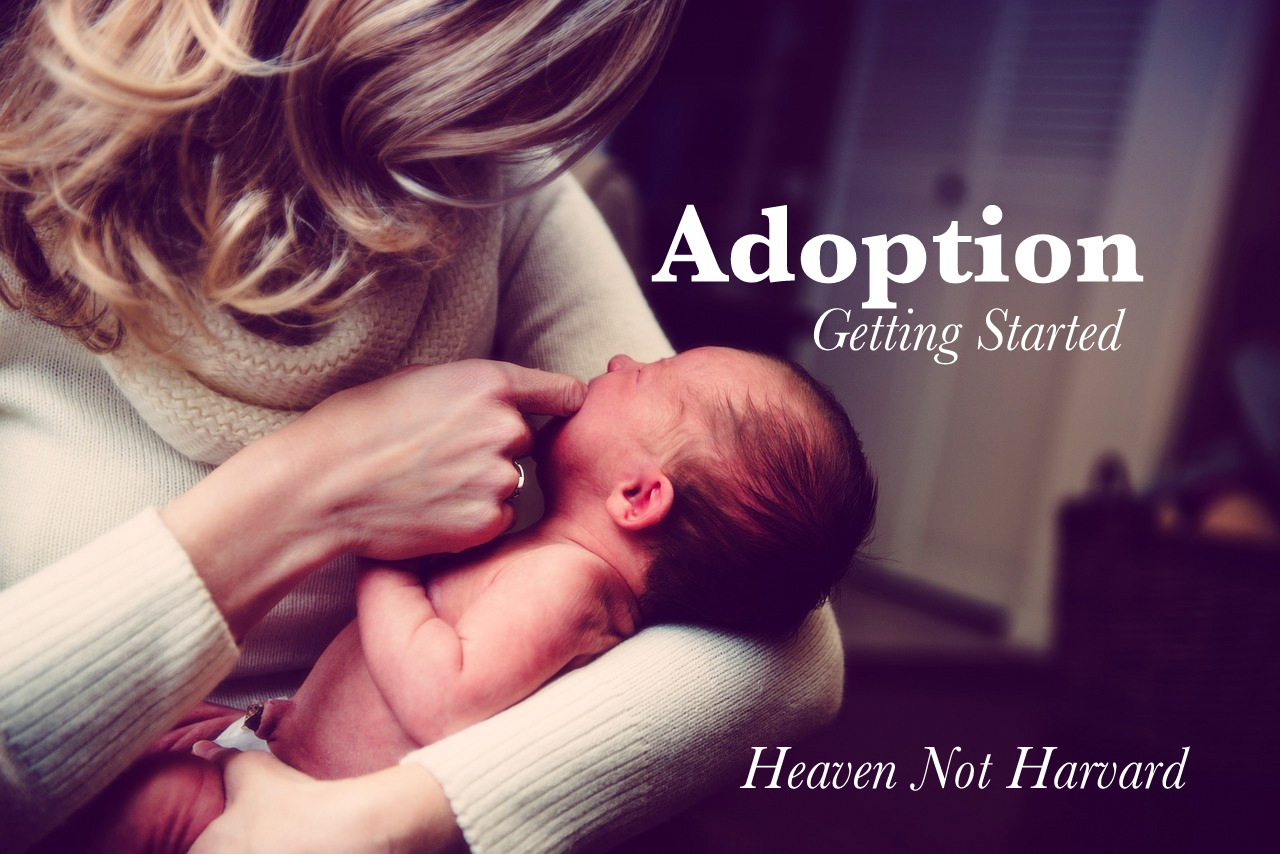 (Last Updated On: November 12, 2015)
If you're considering adoption, getting started doesn't have to be overwhelming. Here are a few tips based on our family's journey.
Adoption – Getting Started
Decide your time frame for really starting the adoption process.

We spent 2-3 months researching before taking the first step.

During the research process, decide on a budget and financing.

Start saving money at first glimmer of choosing adoption to build your family.
Most agency adoptions cost between $20,000-40,000, you may be able to find the agency's basic costs outlined online which will help you formulate a budget and choose an agency.
You can raise funds, get a loan, and expect a tax rebate.

Research agencies

I googled 'adoption agency', researching every agency's Better Business Bureau reviews, grades, and resolved/pending cases.
I googled 'experiences with ____' agencies. We eliminated any agency with negative experiences by verified customers.
Then I talked with an agency representative from promising agencies, read their literature and websites, eventually narrowing down the field and learning a lot.
If you have a local agency, make an appointment to talk to them. You may eventually go a different route, but we met with a few local agencies and learned a lot about the process and what type of adoption we wanted to pursue.
We got some information from a legal adoption network, more of a facilitator than traditional agency. Their basic costs, not including any potential birth mother living or health expenses were going to start at $48,000. We didn't have that much saved, and we were determined not to start our family life in debt. Kids cost enough once they're born! We told her we would get back to her.
In the meantime, she did give us the name of a social worker to complete our home study.

A home study is the first real step in any adoption process.
We started gathering the massive amounts of paperwork required. A basic list to get you started:
birth certificates
marriage certificates,
bank statements
check stubs
social security cards
passports
driver's licenses
divorce decrees if applicable
medical evaluations (for every family member, including pets)
letters of recommendation for each parent
drawing to scale of our home
pictures of the house
We finished gathering paperwork and preparing the house while we waited for our social worker to do our home visit.
Home Visit –
Each state has different mandatory standards adoptive parents must meet. Most are just good baby proofing. Then each agency can add requirements, and different social workers can interpret rules differently.
Basic Baby Proofing Steps:
Every outlet must be covered in those pesky plastic covers.
We had to have a fire extinguisher.
We had to install cabinet baby latches, and secure medications.
Outwards doors needed baby proof handles (yes, before we even applied to adopt), including the entry to the garage
Keyed deadbolts on front and back doors
Additional security for any pools or spas
A carbon monoxide detector
The home study seemed terrifying. Someone comes into your house and judges how you live and what type of people you are. He had to ask really personal questions about everything, like everything. Luckily, our social worker was friendly and really put us at ease.
Following the home study, we applied to an agency our social worker recommended. They were less expensive than the legal network and seemed friendly, had great testimonials, and lots of success stories.
Unfortunately, the FBI fingerprinting process was really lengthy as it was paper and ink, which prolonged the completion of our home study. Hopefully, the FBI process is faster and all digital by now.
Adoption can seem overwhelming, but try to keep it in perspective. Building a family isn't about getting a baby, it's about trusting God is bringing you the right child for your family.
Be patient, pray a lot, and take one step at a time. Don't let the huge mountain seem scary, just do what's on the to-do list for each day and let tomorrow take care of itself.
Matthew 6:34
ESV 
"Therefore do not be anxious about tomorrow, for tomorrow will be anxious for itself. Sufficient for the day is its own trouble."
The patience you'll learn now will be a good resource once you're a parent, trust me, 😉