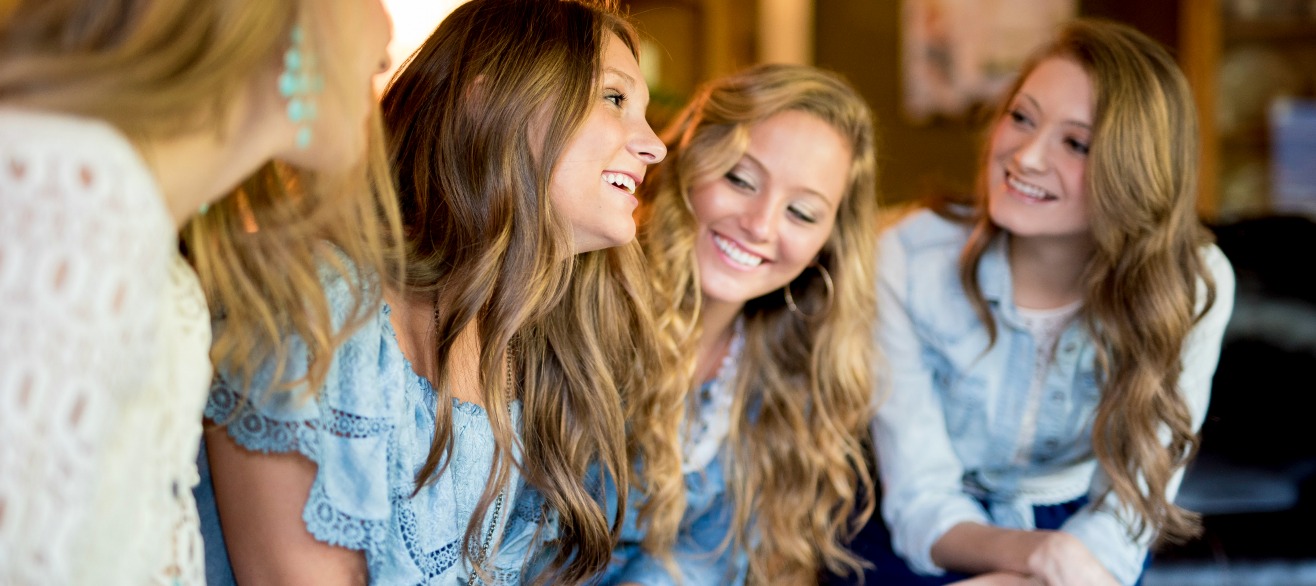 (Last Updated On: August 1, 2017)
Am I best friend material? I'm a good person. I'm loyal and kind. I would have said yes to this question a few years ago.
And I would have been wrong.
God has been walking me through a deeper understanding of friendships and relationships because part of ministering to women is knowing how to love them. I knew how to teach them, how to speak to them, but I needed to learn to just love them.
(this site uses Affiliate links-purchases support our ministry through a small referral fee that never affects your cost.)
Do you have a best friend or two?
Friendship and acceptance are basic human needs written into our hearts by a loving Heavenly Father, so why does it seem like making friends so challenging?
For me, I had to stop worrying about what kinds of friends I wanted to have, and start thinking about what kind of friend I wanted to BE.
I had to stop worrying about the friends I have, and think about the friend I want to BE. #NationalGirlfriendDay
Click To Tweet
When everyone on Twitter is trending #BestFriendDay, do you instantly know the friend you will tag in a glowing social media post? She will be awed by your eloquent words and laugh because she was going to post the same picture of the two of you?
Yeah, that won't be me today. I wasn't one of those girls who made a best friend in kindergarten who is still my best friend today.
In fact, I've struggled to build deep friendships since leaving my last job. Maybe, the challenge is partially this transient military life, partially my introverted nature. Also, this season of young motherhood and deep parenting limits my time and energy for others.
But I long for those kinds of friends.
I've also become convicted that God didn't give me just one friend, but many if I take the time to really look around my life. And some of the silly social media games we play, end up hurting those who we exclude, even if that was not our intention.
And I've realized I have different best friends for different areas of my life.
I have friends who need my wisdom more right now. I have friends who make me laugh more right now. Some friends are super encouraging cheerleaders! Some friends convict and push me deeper in my walk with Christ. Some are just slugging through the trenches of marriage and motherhood with me.
God has planted several women in my life who are not my one and only best friend, but are the best kind of friends, the ones who will drop everything and pray for me with just a text message.
Over the past couple of years I had to examine my friendships, especially those real heart sisters, and ask myself . . .
Why is she my best friend?
I can always call her, no matter the time of day.
She is supportive, cheering me on when I am full of self-doubt.
I can count on her to take time for me, even when her own life is boiling over.
We don't let trivial stuff interfere with our love for each other.
She encourages my walk with Christ.
When my life is falling apart, I know she'll listen, offer to punch someone 😉 , and give me gentle advice after validating how I feel.
She genuinely celebrates my joys and successes.
No matter what is happening with her, she always leaves room to talk about my stuff.
She will drop everything and pray with me or for me. She prays for my children.
Grace comes first in all our interactions. She is honest with me when I hurt her feelings, and we work through the issues to untangle our conversations.
Proverbs 18:24
ESV
"A man of many companions may come to ruin, but there is a friend who sticks closer than a brother."
The number of friends I have that meet all these criteria is tiny, one hand kind of small, but they are my tribe.
It's taken me a long time to realize that not everyone has TV-sitcom friendships. Women come in and out of our lives for a season. But knowing what I've learned about friendship recently, I am convicted that I have missed the chance to build deep friendships with some women around me.
I was too busy looking for a best friend. I missed chances to be one.
Being consumed with being a wife or mother, I've overlooked someone who needed a friend. Or I let small hurts or slights be a barrier instead of seeking unity and peace within the body of Christ.
Today, instead of feeling rejected, I want to feel convicted.
#BestFriendDay Instead of rejected, I want to feel convicted! Am I best friend material?
Click To Tweet
Am I best friend material?

I want to stop worrying about how many friends I have and focus what kind of friend I am.
Proverbs 17:17
ESV
"A friend loves at all times, and a brother is born for adversity."
Am I a friend people know they can call?
Have I learned to let grace season all my interactions?
Do I forgive small hurts and continue to seek out friendship?
Am I encouraging and supportive?
Have I learned to listen as much as I speak?
Am I willing to love someone who can't love me back right now?
Do I draw people to Christ because they see Him in me?
Do I love them as much as I lean on them?
Deep friendships take cultivating to produce fruit, lots of grace and forgiveness, and devotion to Christ first, then the relationship.
I thank God for the friends I have, because that small handful of ladies make me a better friend, better woman, and better Christian.
And I'm going to continue to seek women who need a friend, whether they can be one or not, and work on being the kind of friend God asks of us as part of His family, whether the relationship is for a season or a lifetime.
Being used by God to love & reach people is always right where I'm called to be.
I think I might just be best friend material, yet.
[jetpack_subscription_form subscribe_text="Enter your email address to get more of this encouraging content for the modern Christian mom!"]
Save
Save