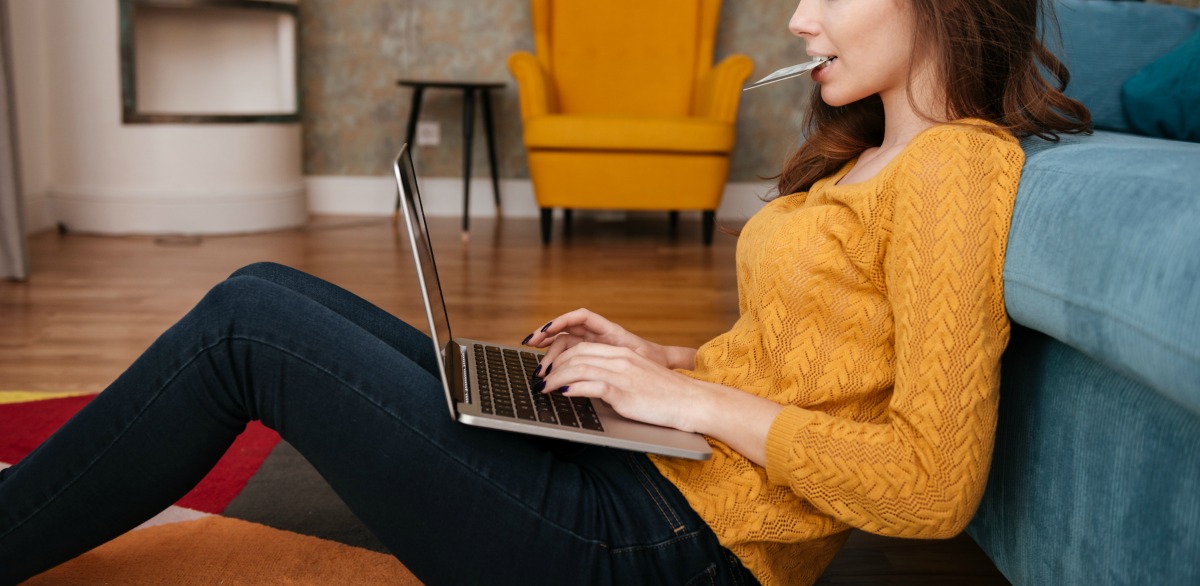 (Last Updated On: December 13, 2017)
Cyber Monday is here!
I don't know about you, but this is MY shopping day! You can keep Black Friday and all the bickering and busyness.
I want to shop from my couch in my jammies and have Christmas delivered to my house!
Whether you're a homeschooler, grandparent, spouse, or just want a few things for yourself, this list covers it all.
(Heaven not Harvard is a participant in affiliate programs including the Amazon Services LLC Associates Program, an affiliate advertising program designed to provide a means for sites to earn advertising fees by advertising and linking to Amazon.com.)
Some of these are not my referral links but are great deals that I have found for my own shopping use today!
Mindware is one of my favorite shops for Christmas gifts. Their products are always creative or educational. We keep the toys coming into our home focused on either using her mind or creativity, and Mindware has lots of great toys that do both. Last year, we got Twangled which is a really fun team building game. No one loses and everyone wins with the crazy twists and knots everyone get into.
This year she really wants to paint her own stepping stones for our garden and the Family Charades sounds like a fun family game we can enjoy for a long time to come. Since coloring is one of her favorite things, I also want to get her a map she can color of the USA for American history this year.
Mindware's Cyber Monday Deal is Free Shipping on orders over $50 and $20 off an order over $100 or $10 off orders over $50.
If educational gifts are your priority as well, I love subscription box services like Kiwi crate. They have so many choices for all ages and interest levels!
One of my go to sites for ALL my shopping is always Christianbook.com ,and their Cyber sale is ALL WEEK LONG!! Free shipping on orders over $35, just use BOXOFJOY17 at checkout!
I use ChristianBook.com for everything from homeschool resources to the Baptism gift I got my daughter yesterday. She LOVES her new ICB Glitter Wings Compact Bible!
ICB Glitter Wings Compact Bible for Girls

Specially for little girls, our shimmery ICB Bible closes with butterfly wing design and features clear beaded handle with floral accent trim. In coolshades of lavender/blue/pink, with sparkle detail, this contains the entire text of the International Children's Bible and comes in window gift box; with presentation page; 7″ x 5″ x 1.25″ not including handle; pink satin ribbon page marker.
I love the Women of Faith Mixing Bowl. It matches my kitchen perfectly and would make a perfect gift for the chefs in your life.
Woman of Faith, Mixing Bowl – Teal

Women of Faith mixing bowl with Scripture trim; features handle and convenient pouring spout, safe for microwave, and dishwasher. Oven-safe ceramic; eight cup capacity, for batters, mixes, salads and more.

Blessed is a woman of seasoned prayer, generous spirit, and overflowing love..for she shall be called a Woman of Faith.

Around the rim with floral trim: Pursue righteousness, faith, love and peace.2 Timothy 2:22. Boxed.
Honestly, I could probably spend WAY too much money on this site. I love their family plaques with lots of Bible verses to know and center our lives around. I love the prayer shawls and coffee cups of course. The magnetic bookmarks are ones I use all the time.
Christianbook.com is having their BEST SALE of the year – up to 87% off! thru 12/4 coupon code BOXOFJOY17
If you're planning ahead for Advent, they have all sorts of resources for you and your family.
Dayspring is having a HUGE sale today!
One Day Only! Take 35% off sitewide in DaySpring's Cyber Monday Sitewide Sale. Use code MONDAY17.
Of course, I'll be shopping Amazon today. I have a list of great ideas that I'll be picking up. But this Cyber Monday deal is a steal!! Under $100 for a product normally $219. And any home with pets or kids (or husbands) must have a good carpet cleaner. It has saved my sanity more times than I can count.
Products from Amazon.com
‹
›
Buying gifts for my young adult boys is really tough this year, but I have a few ideas that seem perfect for my on the go guys!
My oldest stepson loves fishing and country music, but keeping headphones in his ears while fishing can be a challenge, this hat serves a dual purpose in keeping his head warm and music close by while he fishes.
In fact, this might be a good gift for all my guys! If I buy 2, I get an extra 10% off! I know my husband would use this while he rides his new dirt bike, fishes, or hunts!
If you're shopping for the family or yourself, these are some of my favorite finds on Amazon today. The baby monitor is over 50% off and most nursery items are a minimum of 30% off today. The instant pot is 38% off! If you do a lot of cooking, this product is the hottest thing to save time!
Also, this herb garden is 50% off and a great idea for the chefs in your life. Who doesn't prefer fresh herbs to dried?
And Lego builder sets are on sale 30% off. Have you seen the price of Lego lately? These classic builder bundles are on sale. Lastly, my daughter has caught the rock painting bug sweeping the nation. The Crayola set is on sale today under $20!
Products from Amazon.com
‹
›
I have so much shopping to do!
Another of my favorite sites is Hammacher Schlemmer. They have some of the neatest gifts. And I love their 100% Lifetime guarantee, seriously no hassle! They are offering free shipping today on orders over $100. I order at least one thing from them every Christmas. The battle tanks and compact binoculars were huge hits last year!
We all know that the real meaning of Christmas has nothing to do with the gifts under the tree, but if you shop, I encourage you to be a wise steward of the money God has provided your family.
Happy Cyber Monday, let Christmas season commence!