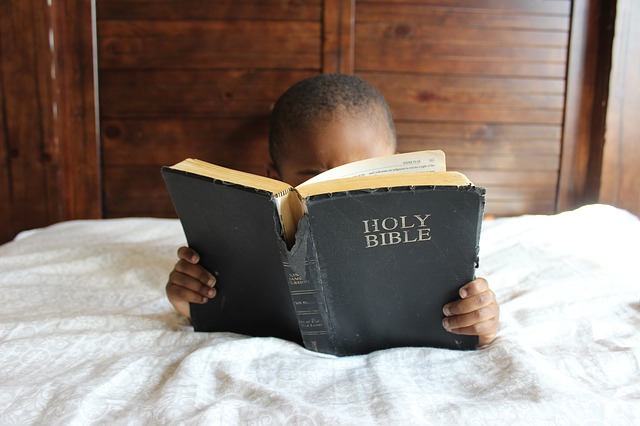 (Last Updated On: May 12, 2016)
The Bible is the book we Christians would say is the most important in our homes, but how do we make it truly central in the lives of our children and home in a meaningful way that brings scriptures to life especially during Family Bible Week, May 6-13?
My daughter was given her first toddler board book bible before she could walk. We read the stories together regularly, although probably not as often as I wish we had. The days go by so fast!
But the real difference maker for my daughter was the Beginner's Bible set. We played the CDs for her at nap-time and bed until they were skipping and nearly worn out.
I quickly uploaded them onto an old iPod, making the bible at my daughter's fingertips whenever she wanted. Now, even at six, it's a favorite.
(This post contains affiliate links which help support running this website, but never affect our honest opinions or your price!)
The word of God is a lamp in dark times. Turn it on! #FamilyBibleWeek #YouVersion
Click To Tweet
I was truly surprised at the number of times a week I would find her just playing with her toys while listening to her bible in her room. She loved hearing all her favorite stories.
Around four years old, she realized that the stories aligned with the paper pages we read together. It took her awhile to gain the developmental skill necessary to connect the exact story on the CD with the book and follow along, but she eventually did, which was exciting to watch spiritually and educationally.
Although, my focus is more on her salvation than education, she was learning about Jesus and how to read at the same time: Win-WIN!
She also loves the DVD versions of these stories. Many are available on YouTube if you want to preview them. She must have watched David and Goliath a hundred times.
Having this Beginner's Bible in print, audio, and video utilized all the learning styles and gave her a wonderful foundation for understanding scriptures.
At 4, we added the Jesus Storybook Bible because I loved how it demonstrates all the stories actually point toward Christ. It's not a bad resource for adult believers either.
While I'm currently researching her next bible/cd set, leaning toward the Adventure Bible, I also think it's important to include the adult bible in our family (even when it might be beyond her developmental level).
How do I incorporate an adult version of the Bible into our family times?
I read and study the bible myself. She needs to see me reading it and treating the bible with reverence in my daily life. Nothing I say will teach her more than what I do.
I listen to the audio YouVersion bible app while we're driving places and give her a chance to ask questions or I explain the importance of the passage on her level.
I use verses and stories to teach her daily values and lessons about Christian living. We talk about prayer, consequences for her actions, how to serve, how to live together in Christian community.
Nothing is more important than sharing the Bible and Christ with my daughter. In addition to her own salvation, for which I pray often, her faithful life could affect the lives of so many.
God's word is a lamp in a dark world. Turn it on for your family.
[jetpack_subscription_form subscribe_text="Enter your email address to get more of this encouraging content!"]