Real life is messy and hard, but I'm learning to face it with God's grace.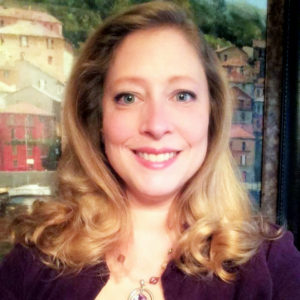 My name is Jennifer DeFrates, and I've been forgiven and redeemed by a loving heavenly Father.  God is using the most wonderful things to change my heart, a dirty pair of underwear, my daughter's laughter, a butterfly in the trees.
When He whispers to me, my heart softens, my eyes open, and I can't help shouting to everyone I meet about the joy I've found in Jesus.
I hope you'll find encouragement through what I'm learning as a wife, mother, woman no matter where you are in your spiritual journey.
I was raised in a Christian family. My father was a licensed reverend and Christian counselor, and my mother was a teacher. I ended up being a mixture of both in many ways. I can't help but teach others anything I learn, especially because God's love and grace has saved me so completely, I don't want anyone to miss His message.
I have taught high school English and social studies for 17 years, but am taking a few years to just be a wife and mother. I've been an aspiring writer for years, but taking the time to write as a mom is hard, and God putting this on my heart to do came at the right time for my walk with Him and my family. If one person finds my words as a means to grow closer to God, then I've been useful.
I don't want to hold myself up as someone who has all the answers. I just want to share the perspectives and ideas the Lord is giving me to share. I want to be pretty transparent (as much as is safe on the internet) and be real. Being a Godly wife and mother is tough, it goes against our nature. I just write about how those daily challenges bring me to my Bible and closer to Christ.
I am on this journey of raising my daughter in the hopes of her choosing to follow God, but I struggle with the pressures and values of this world like many people do. I have to remind myself often that my only goal in raising my daughter is to raise a child for God. To that end I've created a mantra, Heaven not Harvard, to remind myself what the real values are, parenting my child toward eternity with her Heavenly Father.