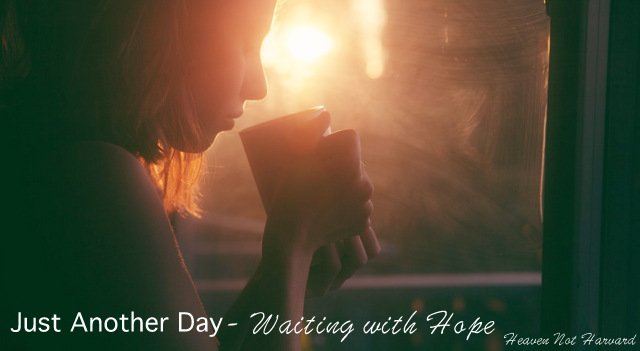 (Last Updated On: March 23, 2017)
Waiting with hope for answers to prayer can be the toughest challenge of our lives. We wait not knowing what the answer will be or when it will come. We try to have faith in the waiting. But what does the day before your miracle look like? Just another day.
After a long cold winter, maybe I'm just ready for some sunshine, but I have found that I'm usually seeking HOPE when I come to this special day on the calendar. My verse of the day was this sweet promise in my devotional this morning.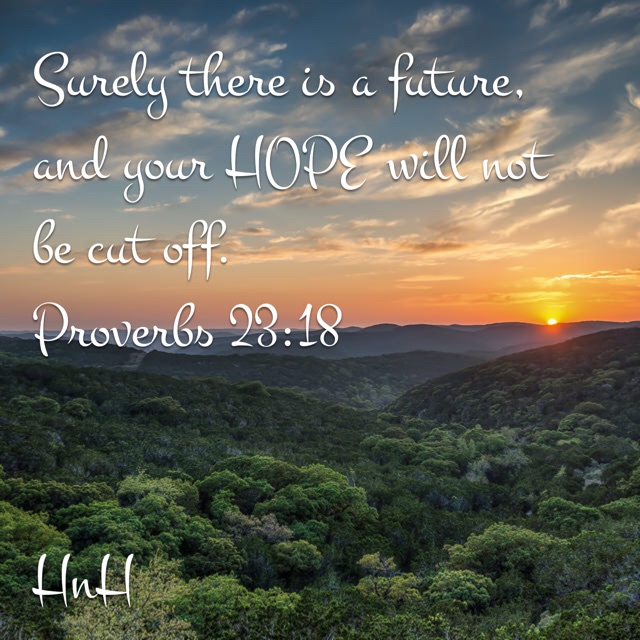 This verse was so encouraging in my present circumstances, praying for my own healing and the salvation of several people especially precious to me.
I'm trying to live faithfully, knowing I can't fast forward to see how my prayers are answered. Only God knows if He is moving in their hearts or using my present weakness in some way.
Psalm 119:30
ESV
"I have chosen the way of faithfulness; I set your rules before me."
Living my witness despite challenges is just part of the Christian mission on this side of heaven.
I'm trying to embrace the maturity and strength being built in me through obedience, but I'll confess I struggle with hope some days, without seeing any visible results.
I pray alone. I read my bible alone. And I wait alone, sometimes wondering if God knows how desperately I long to share these moments. Is He really listening?
And then I get a gentle reminder of the hope He has planned for us.
I opened my Time Hop app to see what was happening in my life on today's date over the past several years. As I scrolled through the images, I realized today's date: March 23.
I looked at back at this day from 2010 and thought, Wow, I didn't know that my entire life was going to change in just 24 hours.
It was just another day.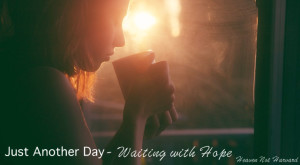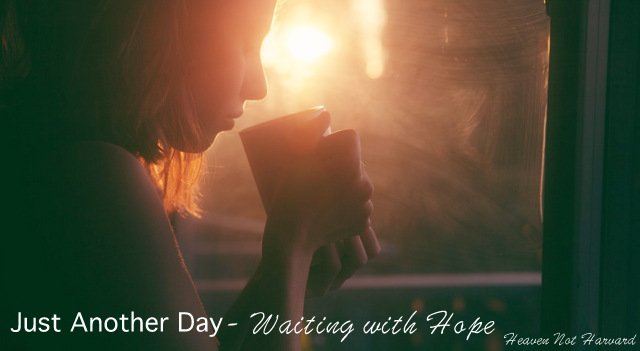 I didn't know it was the last day before an answer to prayer.
What does the day before a miracle look like? Just Another Day - Waiting with Hope.
Click To Tweet
I had been praying since my teens to someday become a mother. After years struggling with infertility, a necessary hysterectomy had ended my hopes of ever giving birth, but we were pursuing adoption.
After years of saving money, months of searching for the right agency, more months of gathering paperwork, on March 23, 2010, we were on the adoption agency waiting list, praying to be chosen by a birth family, wondering if it would ever happen.
It was just another day.
But the next morning, my miracle happened! We had been matched with our birth mother and a baby girl was on the way.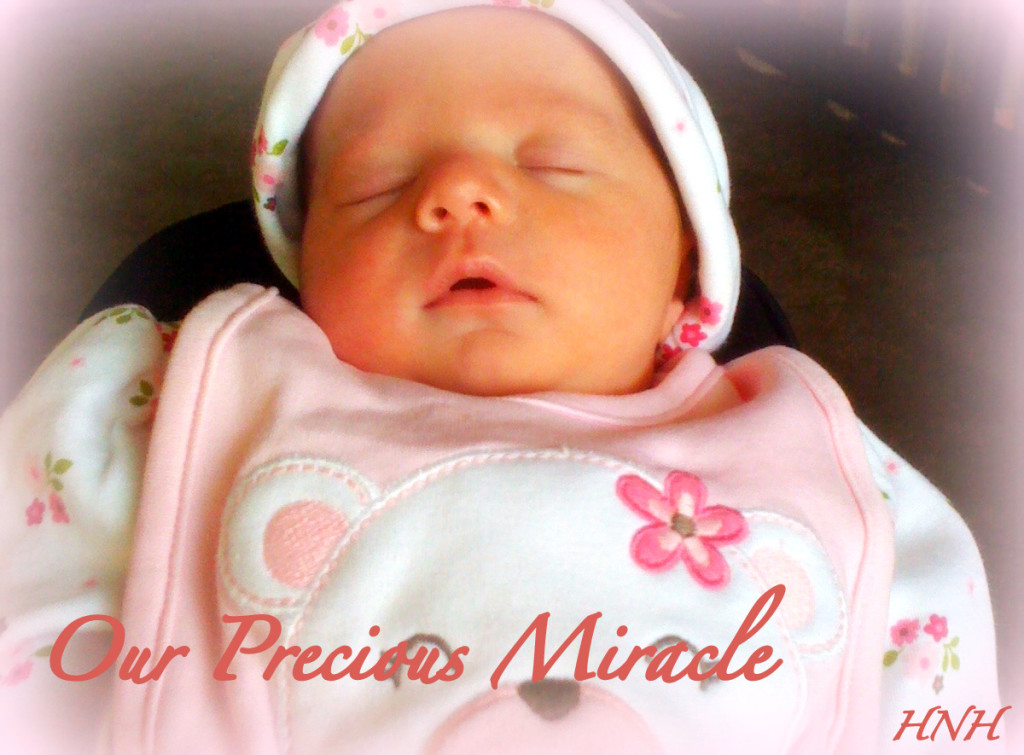 I will treasure the joy of that moment forever. My heart raced and time seemed to freeze when the agency representative said, "We have a match for you!"
But this isn't really about our adoption, it is about the day before an answer comes.
I went to work, read the newspaper and longingly watched a friend prepare for her baby's imminent arrival. It was just another day.
I had no sneak preview that this was the last day of waiting.
God answered my prayers when He was ready and beyond all our hopes. Our daughter is a cherished blessing: beautiful and sassy and precocious and rotten and wonderful. I'm blessed more than I deserve.
But on today's date in 2010, I didn't know she existed or that I would be celebrating Mother's Day just a few weeks later with a brand new baby.
An answer felt 100 years away.
In some ways, it was a day of tremendous sadness. I had been asked by several people if we had heard anything from the agency yet. We had no idea if any end was in sight.
Hope is faith in things unseen, trusting while waiting not knowing when our waiting will end.
Click To Tweet
I came home from work and cried. Praying passionately, I gave it over to God, asking Him to bless our waiting, to bless our lives with the right child or no child if that was His plan.
I surrendered to obedience. Like I must continue to do today with these new hopes and prayers.
2 Chronicles 31:21

ESV

"And every work that he undertook in the service of the house of God and in accordance with the law and the commandments, seeking his God, he did with all his heart, and prospered."
God will prosper (maybe in unexpected ways) the obedient service of my life, seeking God with all my heart. He will be my hope while I wait for His answers.
Because I've learned waiting for God's answers is really trusting Him.
And I can look back and know He had a perfect plan every step of the way, all for my good, and He knows how this story ends.
Today is just another day, but tomorrow .  .  .
Subscribe to Blog via Email
Success! An email was just sent to confirm your subscription. Please find the email now and click 'Confirm Follow' to start subscribing.
Save
Save
Save
Save
Save
Save
Save
Save
Save
Save
Save
Save
Save
Save
Save