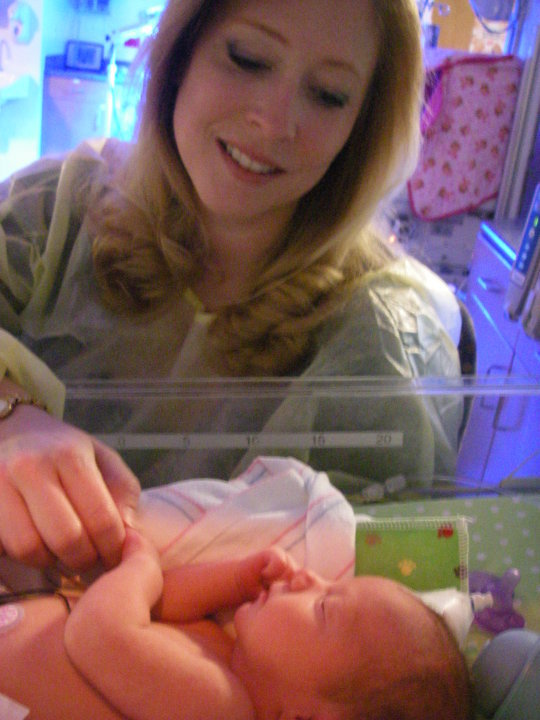 (Last Updated On: May 4, 2016)
As a blogger, it can be hard to write about holidays or events on demand. I've spent all week trying to approach writing about Mother's Day.
My entire blog is about being a Christian mother, and I covered a lot about becoming a mother in an earlier post, Seriously Harvard? that dealt with Samuel 1, Hannah's story.
Plus, many of my friends are struggling this year with having lost a mother or a child, or never having been a mother in the traditional sense. I understand that pain.
Being barren myself, Mother's Day has been hard for me for a long time. I've never even gotten to experience the tiniest hope of life growing inside of me. Part of my heart will always grieve that loss.
Happily, God's plan was for me to be an adoptive mother to this wonderful little girl. My first mother's day was the day after I met our precious baby girl in the NICU.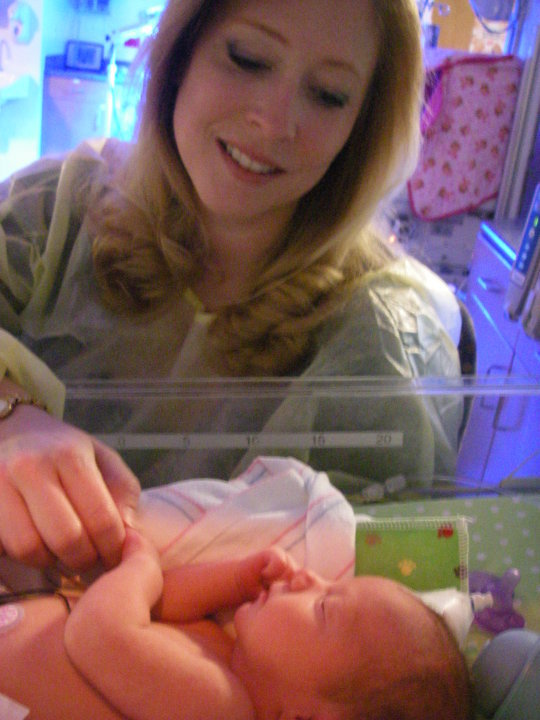 It wasn't the way we imagined, but God's plan was, as always, perfect. We got to spend a few hours with her in the NICU every day for a week, which prepared us to care for her enough that we felt a little less insane when they let us drive away with this tiny human.
I took responsibility for her. Every memory she will ever have, I will be her mother. The weight of that is heavy. I promised God that if He saw fit to make me a mother, I would raise this child for Him. I'm doing the best job I know how to do each day. Some days are better than others.
Proverbs 22:6 (ESV)
Today, we were on our first mother-daughter bike ride. She got a big girl bike for her 4th birthday and is still learning to use coaster brakes.
After a tricycle, she is having a rough time adjusting to this new bike. Five minutes into our ride, she dissolved into screaming tears.
I will climb mountains, slay dragons, fight bears to soothe away her tears.
I tried talking her down, but she was using her tears to refuse to learn. On this undeveloped cul-de-sac, I decided to do what was best for her in the long run – let her get independent. I told her what to do, told her to catch up, and rode toward the circle at the end of the block.
Stomach in knots, I listened for her tears, but heard nothing. I started to turn to check on her, and she pedaled past grinning and laughing. "This is so much fun, Mom!" she shouted whizzing by, sparkle streamers waving in the breeze.
She hadn't needed me to physically push her at all. She needed me to push her to leap into independence. We ended up riding 2 1/2 miles together up and down the empty roads, learning a lot and having a hot, sweaty, sunshiney, wonderful day.
But I had to think about who she needs to be tomorrow, her first days of school, the first time a bully pushes her around or a friend hurts her feelings, high school peer pressure, college.
Letting her cry for five excruciating minutes today, helped her find her strength and courage inside. I still feel horrible that she had to cry at all. I struggle with not feeling like all her tears are some sort of parenting fail on my part, but the reality is, she has to learn control over her own emotions and persevere when she faces challenges.
What I can do is teach her who God is, who He wants us to be, and who she is to Him. So we pray, we talk about making choices, we talk about God being with us all the time.
Sometimes, all I know how to do is to talk out loud walking through my learning how to be a Godly mother.
At the end of the day, and this one had parenting wins and failures, I have to do my best to be a mom, a wife, a woman of God, and a human being. My strengths and failures will be part of her story, part of what she brings to the Lord as her gifts and wounds. The bible is full of miraculous stories of broken people God made whole and used to create miracles.
The Bible is full of miraculous stories of broken people God made whole & used in His plan. Click To Tweet
Moses murdered someone and hid in the desert for 40 years, stuttered terribly and didn't respond enthusiastically to God's command to free the Israelites from Egypt.
King David had a man murdered so he could marry the pretty neighbor lady he impregnated.
But God perfectly used these imperfect men, and so many more. We don't come perfect, we just need to surrender all. His glory is made more obvious in our weakness.
1 Cor. 12:9 But he said to me, "My grace is sufficient for you, for my power is made perfect in weakness." Therefore I will boast all the more gladly of my weaknesses, so that the power of Christ may rest upon me.

So how do I train her up in the way she should go? Imperfectly, and demonstrate through my faults how I lean on Christ, so she knows how to do that someday as well.
Happy Mother's Day to all of you, whether you're celebrating with your mother or missing her, an adoptive or foster-mother, have 1 child or ten, or are a mother in different ways as part of the body of Christ. I hope your day was blessed with joy, peace, comfort and laughter, even if peppered with tears. May God hold you and all you call family in His hands tonight.
Subscribe to Blog via Email