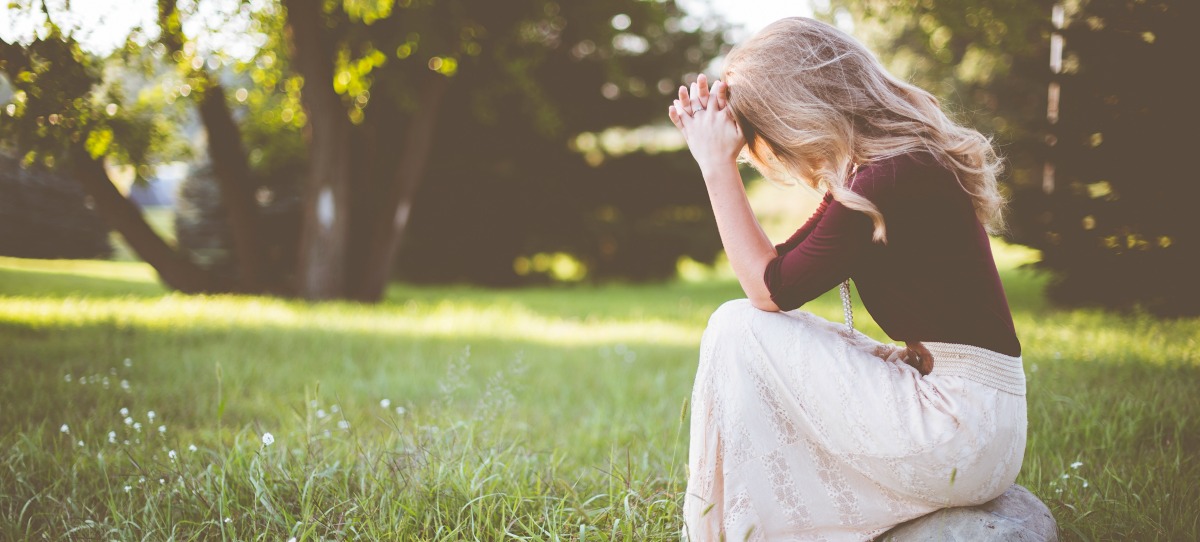 (Last Updated On: November 6, 2017)
Pray Awake has become my new morning routine. The second I'm awake, I pray. I love how it quiets my heart and sets my eyes on Him. It starts my day even better than coffee. 😉 Free Pray Awake printable at the end.
Several months ago, I felt very convicted about how I started my days. I would usually roll over, grab my phone, and check Facebook.
As if that were more important than checking in with God.
(this site uses Affiliate links-purchases support our ministry through a small referral fee that never affects your cost.)
Checking in with Facebook and Twitter before you're checking in with Him? PRAY AWAKE with me.
Click To Tweet
Blessedly, I have the luxury most mornings to gradually open my eyes, covered in snuggles with my little, but starting my day without prayer, I found myself worrying about this, stressing about that, completely letting the world into our home before I even put my feet on the floor.
The world's anger, fear, ignorance, intolerance, vulgarity – I was letting it in before putting on my armor!
Ephesians 6:10-18 talks about the importance of wearing the armor of God.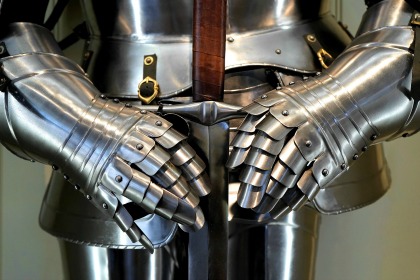 Why had I let that become the focus of my morning routine?
Something had to change.
Products from Amazon.com
‹
›
I made a conscious decision to pray awake every morning.
I really wanted something sweet and simple that would set my eyes on Him and set a tone of service and ministry in my home for the day. My heart has to choose to lay down my selfish flesh everyday.
Pray Awake is a sweet, simple prayer to set my eyes on Him & a tone of ministry in my home.
Click To Tweet
PRAY AWAKE kept coming to mind every morning, and those two words grew into an acronym of a prayer.
I really wanted to start with PRAY, but couldn't find the right words. Then, in the face of some discouragement, I prayed for God to wake me the next morning & the words "Please Remind me I Am Yours" were on my lips.
So many battles I fight are calmed when I remember I am His. My confidence in who I am doesn't come from my waistline or a jar, but the beautiful, useful vessel God is creating me to be.
I want all my ways to reflect God in my life, from how I handle the laundry to how I handle stress, to how I sing one more song at bedtime or answer a petulant child from a place of His peace not her chaos.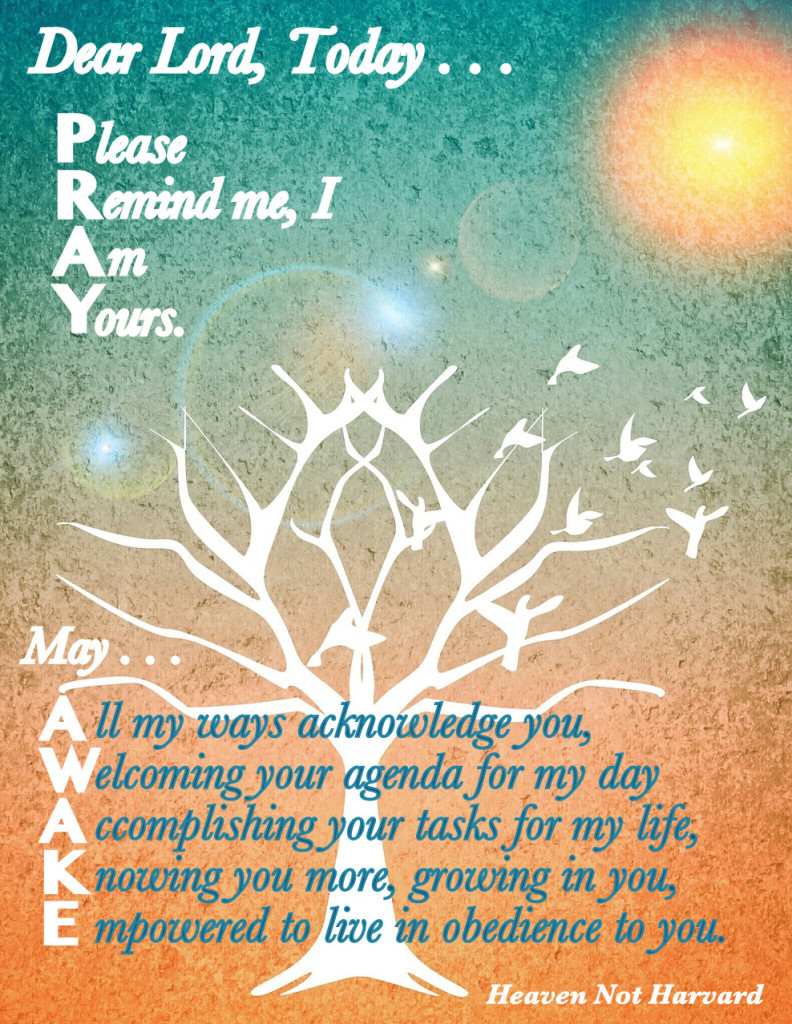 Welcoming God's agenda for my day was a mental shift for me, realizing that my plans for my day were second to being obedient to God.
Do I answer my petulant child from a place of His peace or her chaos? #PrayAwake
Click To Tweet
I had spent too much energy getting frustrated when my daughter's desires or disobedience interfered with my goals, letting life's redirection stress me out, instead of listening to His quiet calling to follow His agenda.
If my life is His – shouldn't my day be His also? Accomplishing HIS tasks for my life reminds me my days are not my own.
Spending more time in His word has shown me how important it is because that is how we KNOW God, understand His character, and grow a relationship based on real faith and trust.
The last line really grabs my heart – Empowered to live in obedience. People think being meek and obedient equals weakness, but being obedient has taken more strength than I ever imagined.
Showing love instead of anger when God says forgive, watching the world reject you and Him, standing strong in the middle of chaos, having conviction in things unseen while the world mocks: These things take a supernatural empowerment, a strength I only have through Christ.
Starting the day with prayer has changed me. I parent more calmly, I tackle my day instead of the people between me and my coffee maker, LOL.
I run to Him first and that has made all the difference.
For best results when printing, make sure you select SCALE to Fit so your picture prints within in the printable margins of your 8.5×11 paper. It should come out as perfectly ready for an 8×10 frame.