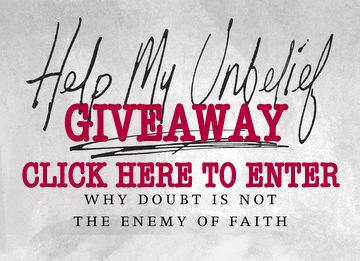 Doubt is not something we freely discuss often. Even mature Christians often feel like we are supposed to skim over the doubts and questions, putting on a brave face until they go away.
Want a free copy? Enter the giveaway at the end of this post!

Barnabas Piper's book Help My Unbelief challenges this status quo that DOUBT is a dirty word, instead suggests if we're honest, doubt is a part of our Christian walk; we have this tension between our faith and flesh that pulls us away from closeness with God at times.
Piper offers ways to embrace doubt as a challenge to grow closer to God, build a deeper relationship with Him, and find solid footing for our faith instead of pretending that we've never had any questions at all.
Are you a Christian who struggles w/DOUBT but want to believe? Add this book to your arsenal!
Click To Tweet
Have you ever felt doubt, had questions creep into the corners of your mind? Tried the mental equivalent of plugging your ears and singing LA LA LA, I can't hear you . . . ? Felt like you didn't know where to go with your questions?
I enthusiastically recommend Help My Unbelief as a book to add tools to your faith arsenal for fighting doubt.
However, I was expecting apologetics, specific arguments defending our faith, so I was initially disappointed Piper does not spend much time offering "proof" that our God is real.
BUT as I read, taking my time with each chapter, searching the scriptures, carefully investigating what he was saying for myself, I realized that he offers instead a journey of finding our own faith, through our testimonies, experiences, scriptures and prayers.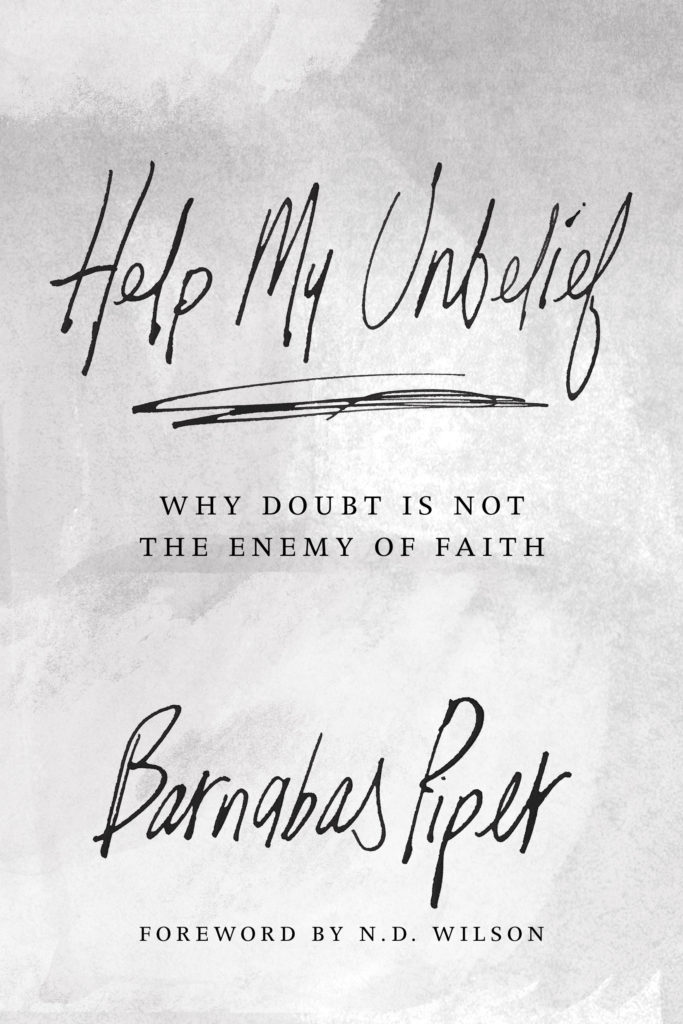 The strength of this book is the journey each chapter takes us on, of searching our hearts, cleaning up our minds, understanding faith and belief in the context of a perpetually developing relationship with God.
Help My Unbelief is a journey of how doubt can lead to deeper faith in a relationship with God.
Click To Tweet
I walked away from this book with some real truths to cling to when the doubts creep in and new tools in my toolbox to find answers and peace even in the whys? that come with this earthly life.
I lead a small ladies' study at my church using Help my Unbelief and felt it was a great resource to spur discussion and build fellowship among our group.
Help my Unbelief did have a few weaknesses. I struggled at times to be engaged with it. His writing is easy to read, but this book just missed being a real page turner for me. However, taking my time, reading and studying, was a better way to experience the book with more take-away.
My 1st GIVEAWAY - Barnabas Piper's Help My Unbelief - click here to enter and read my review!
Click To Tweet
Piper shared powerful anecdotes, but I would have included more of his personal stories, which were very engaging and helped solidify his points.
Another area that had room for improvement was more of a missed opportunity. Many readers who would pick up this book might not know where to look to find answers in scriptures and would really benefit from a study or reading guide containing more questions for personal exploration and scriptures to meditate on.
My own teaching notes and discussion questions added to our experience because we got to share our testimonies of times God was clearly present, which is one of the ways Piper recommends growing our faith.
But these are small issues that did not detract from my recommendation of this book.
For anyone seeking answers, Help My Unbelief offers ways to find them for ourselves creating a solid foundation for personal faith, which made it a book I've already recommended over and over to friends.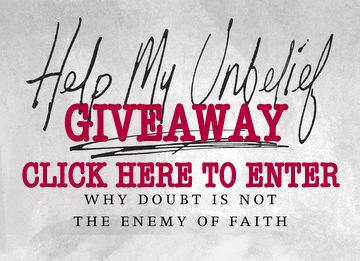 Subscribe to Blog via Email