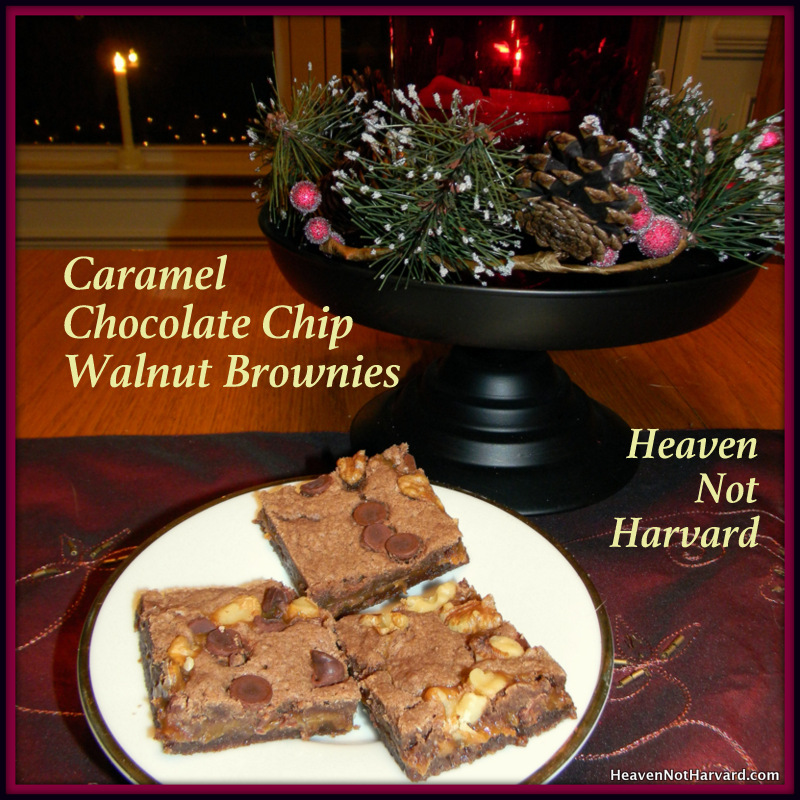 This recipe is a twist on typical caramel brownies.
Like caramel brownies? You'll Love these!
I'm sharing this recipe that was handed down by my mom. I have no idea where she found it or if it was supposed to be a secret I'll take to my grave (shhhh), but these are delicious and a Christmas staple in our home.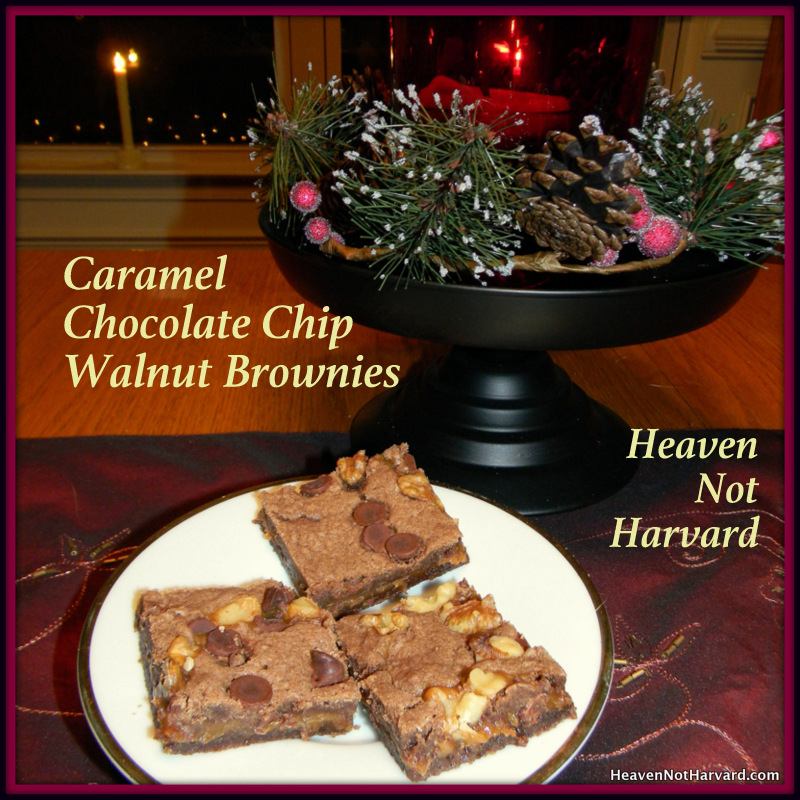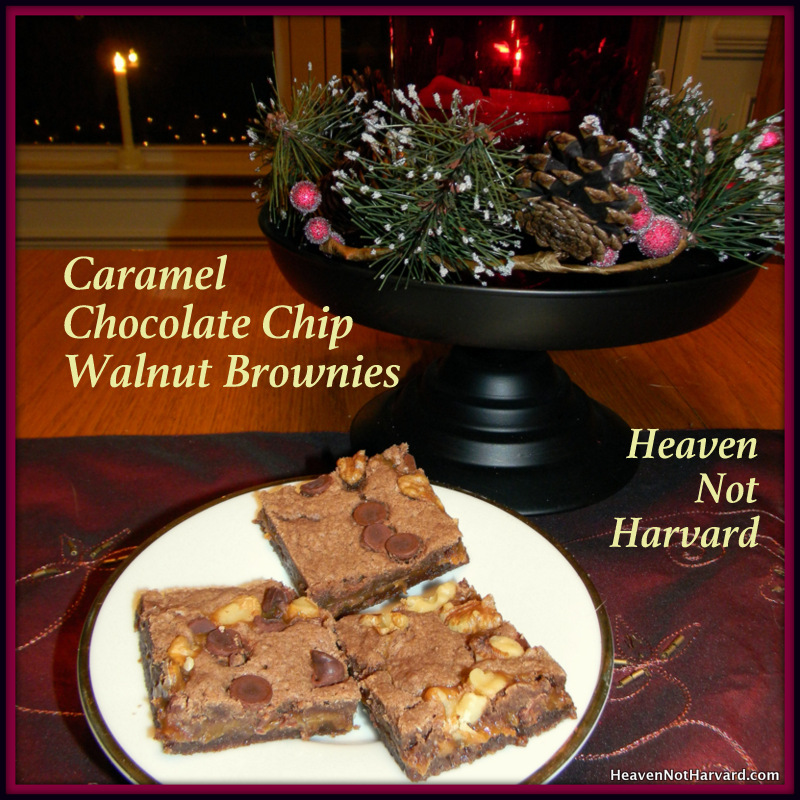 Ingredients
1 pkg German Chocolate Cake Mix
1 pkg caramel bits (found in baking aisle near other baking chips)
1 1/2 sticks of unsalted butter (or margarine)
1 5 oz. can of evaporated milk
1 cup semi-sweet chocolate chips
1 cup chopped walnuts
Melt the butter and add to dry cake mix with 1/3 cup of the evaporated milk. Combine until smooth. Pat 2/3 mixture into greased 13×9 pan (my pan is non-stick and I didn't have to spray it). Best baking pans ever.

You may need to spray your hands with cooking spray in order keep it from sticking to your fingers. Patting the mixture will take some patience to stretch out half the batter to cover the bottom of your pan, but it will stretch.
Bake at 350° for 10-12 minutes, until center appears fairly firm.
While mixture is baking, pour the bag of caramel bits and cover with 1/3 cup evaporated milk in a microwave safe bowl. Microwave for 3-4 min. Then stir until smooth.
Once you've removed brownie mixture from oven, let it rest for 1-2 minutes until slightly cooled. Pour caramel over the top, cover completely. (Lightly salt if you would like – do not salt if you used salted butter) Sprinkle with chocolate chips and walnuts. Then by spoonful, pat remaining mixture flat and place atop caramel. Remaining mixture should almost cover entire surface but leave little rivers of caramel open.
Bake at 350° for 18-20 min. Edges should be firm and starting to darken, center should not jiggle much when moved. But getting it just done without going over takes careful watching and knowing your oven.
Cool, cut into squares and *hide* if you intend on serving them later.
These decadent caramel brownies are only semi-homemade, but taste like you spent hours on them. Using the German chocolate cake mix adds a different flavor profile than a devil's food or chocolate cake would, but I'd be interested in hearing variations.
Merry Christmas and Happy New Year!