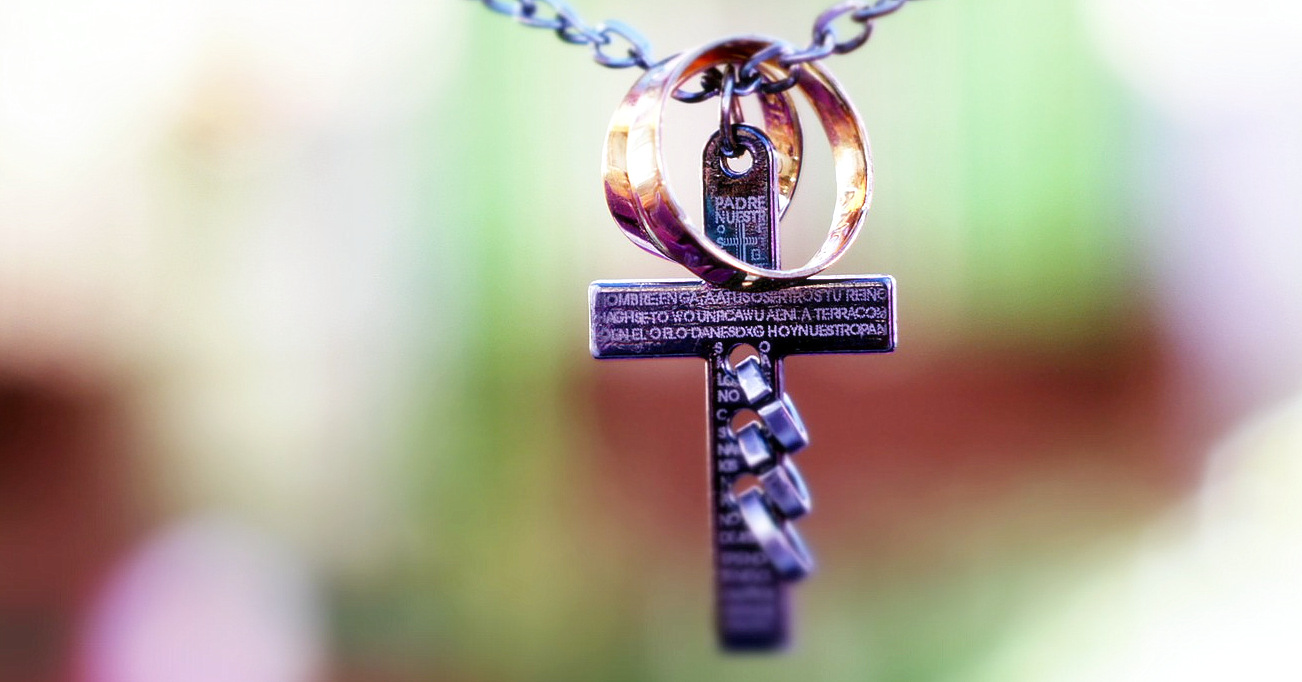 Submissive is dirty word in a culture that is scared to submit. We clamor and chest thump about individuality, celebrate rebels and smart alecs, but we're really scared of giving up the illusion of control, foregoing what we think we need.
Women cringe as soon as pastors dust off this rusty gem from the sermon library. Submissive is the modern church's dirty word. Just the idea of 'obey' in the marriage ceremony gets under our tissue paper skin like a splinter.
(this site uses Affiliate links-purchases support our ministry through a small referral fee that never affects your cost.)
Submission sounds scary. It sounds like giving in, but being BOLDLY Submissive takes strength.
Click To Tweet
But nothing has made a bigger difference in my marriage than learning to be boldly submissive, and I've never been treated more lovingly since I stopped demanding my way and just loved him first.
If you had asked me about submission a decade ago, I would have spit nails. Seriously, me, a submissive wife? HA. Over my dead . . .
.  .  .  marriage,
which is exactly where we were headed because two people demanding their way are shouting way too loud to listen.
But I was gonna fight for my rights; my right, apparently, to be miserable.
Once I thought being submissive meant being weak, mistreated, overlooked. I couldn't see the power in submission, the subtle strength that doesn't need attention.
Through God's grace, I finally understood bold submission when I realized who was the most submissive figure in the Bible.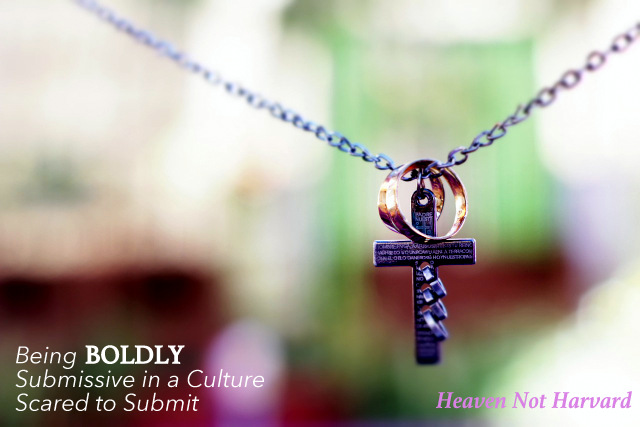 Christ.
Jesus had the power of the universe at his fingertips, the fringe of his garments healed; he could have commanded angels to pull him off the cross.
Submission changed when I realized the most submissive person in the Bible went to the cross.
Click To Tweet
If anyone EVER deserved to arrogantly insist on His way, it was Jesus Christ, but He chose bold submission to God's plan, to be utterly persecuted, violently punished for sins He had not committed, dying completely separated from God out of His love for us.
No matter how many times I use that word, my love for my family will never measure up to that standard, but it isn't weakness that makes me try, it takes strength and courage to obey.
However, I learned that submitting to my husband wasn't really the standard, I am submitting to God. He asks we put others before ourselves, serve secretly, give in the shadows.
I'm submitting, not just to my husband, but God's placement of me into this family to be a living, breathing example of humility and love.
When I feel myself start to puff up with not-s0-righteous indignation about some slight, God reminds me of this …
John 13:34

ESV 

A new commandment I give to you, that you love one another: just as I have loved you, you also are to love one another.
He loved me to the point of death.
I can overlook a lot of slights: a mess in the kitchen, coming home late, not listening when I speak, bringing home the not organic butter.
Being Boldly Submissive looks like:
Being loving over being right.
Choosing not to nag.
Being humble when I've made a mistake.
Loving without expectation of return.
Obeying God.
Forgiving without an apology.
Being gently firm in my expectations as a parent.
Looking for ways to serve others.
Dying to myself everyday as often as possible.
I'm learning still. I'm continuing to store God's word in my heart so I can obey His plan for my next step as a wife, mother, and disciple.
The original disciples submitted to God's will for their lives and died to share Christ with the world. I could only be so bold.
Subscribe to Blog via Email