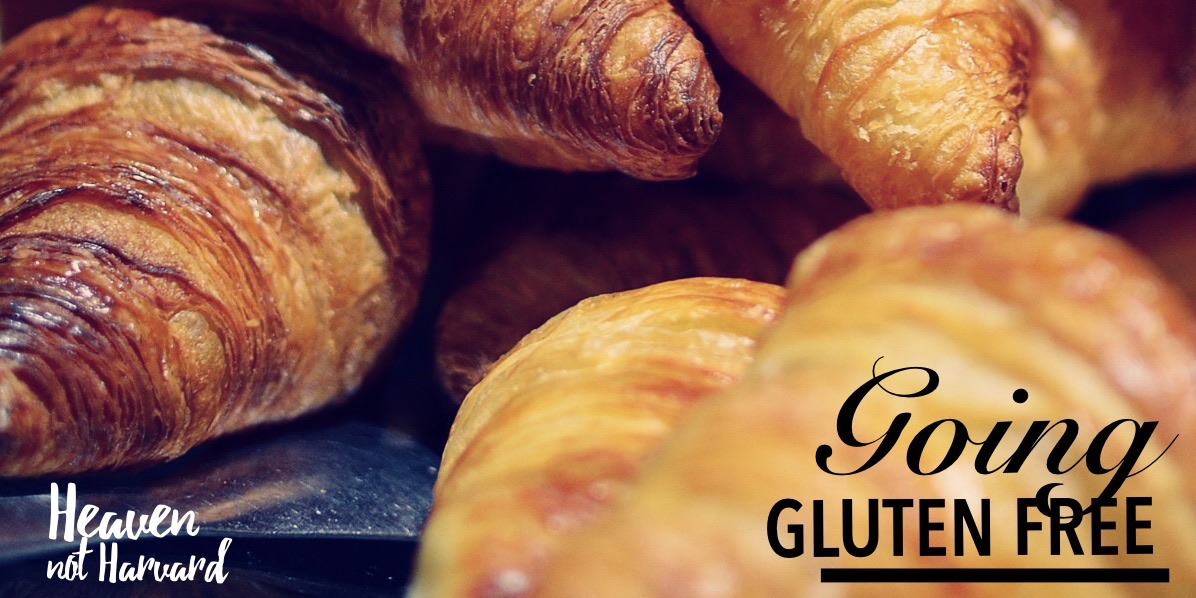 Going gluten free isn't a journey I ever wanted to undertake. I LOVE chewy, warm, rich bread.
But being a parent takes me to places that I never would have imagined.
Our daughter started complaining about stomach pain early into 2016. In her squeaky, small voice, she would say, "My stomach hurts, Mommy."
And I would answer, maybe you're hungry or maybe the milk was bad, maybe you have a stomach bug (that led to an interesting conversation!), but at some point, the complaints got more numerous, then nearly continuous.
I never planned to go gluten free, but parenting takes me to places that I never imagined.
Click To Tweet
She was uncomfortable and hurting everyday. She seemed able to function and play, but if she sat still, the pain was too distracting. It was rarely so bad that she was crying in pain, but she hurt everyday.
We had an ultrasound and liver enzyme blood tests done, yet there was no clear reason for her discomfort. But after months of charting her pain, I finally couldn't stand to watch her suffer anymore.
I took lactose out of her diet, but it didn't seem to help.
A trip to our clinic for a physical led us to decide to try removing gluten from her diet. Days before a cross-country trek wasn't great timing, but we went for it, desperate for answers.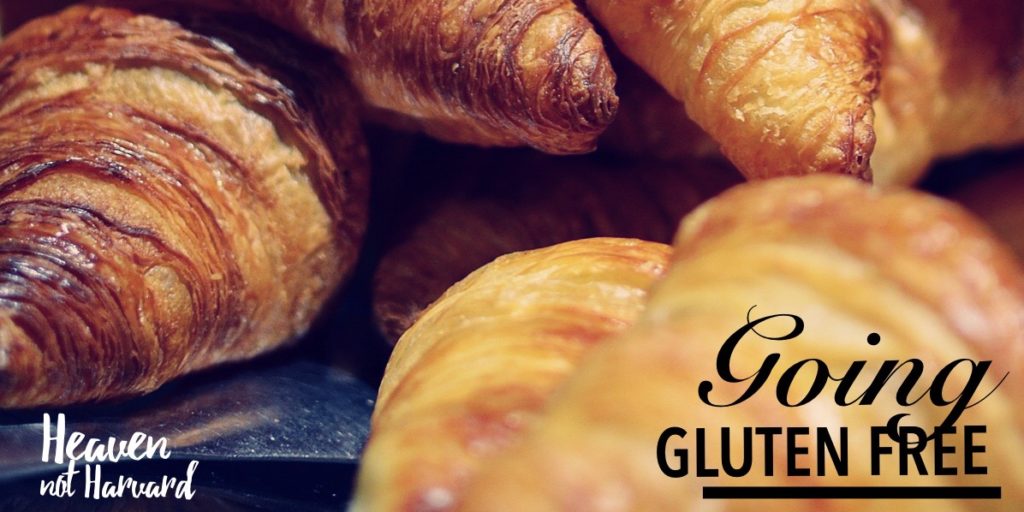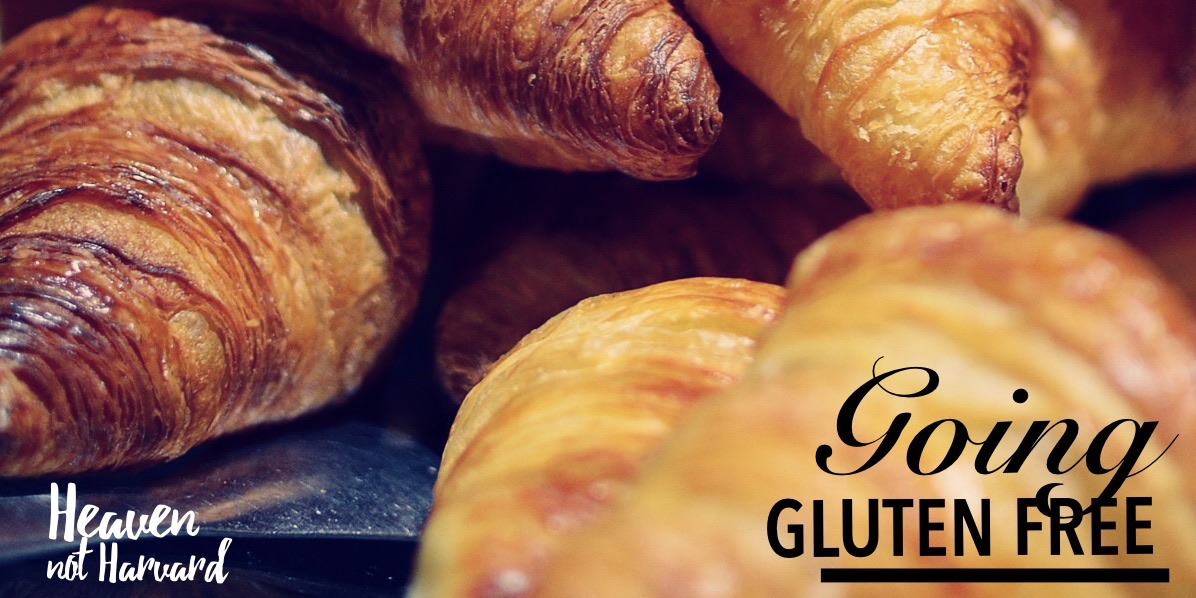 After a few weeks, she stopped complaining her stomach hurt. After a few months, I threw away her pain chart.
And of course, we're willing to go gluten free for her, but I am still mentally adjusting to this change. It changes so many things I didn't anticipate.
She can't often have the snacks at church. I have to do extra planning and preparation for playdates and babysitters. I've had to teach my six year old how to graciously decline snacks when I'm not around. I always have to carry safe food.
On National Talk like a Pirate Day, Krispy Kreme gives free doughnuts for customers who talk like pirates. As we drove past, she asked if we were could get our free doughnuts this year. No, honey, doughnuts have gluten.
We've found some swaps for bread items and just changed our diets to a larger extent, but the holiday season is making this adjustment really hard. Some things just aren't the same.
While gluten free recipes and flours improve every year, some dishes are just different and others have been kind of gross. We all have had to adjust.
I've had to learn more scratch baking, no more prepackaged pie crusts for us. I've never had xantham gum in my kitchen before. I'm still a little unclear about what it is, but Google and Alton Brown are my friends.
I got distracted at a party a few weeks ago when my daughter asked if she could have one of what I was eating. I handed her a bagel chip without thinking. Face palm.
As much as there is a learning curve for going gluten free, I hate to complain. Her health and happiness are paramount. It isn't a life threatening allergy (if it's an allergy at all-see below), and I give HUGE PROPS for those with serious allergies.
Knowing she may never have flour again is one thing, but knowing she may never be able to casually order from a restaurant menu again is a little emotional.
We went to one of our favorite restaurants last week only to realize she can't eat anything there. They had one gluten free option, plain grilled chicken with green beans. The kitchen staff wasn't even clear on what gluten is. I was literally reading the ingredients labels for them.
We went to a church potluck, and it was so hard to watch her dejected face at the dessert table when she couldn't have a single one. Luckily, someone brought a bowl of candy which was all gluten free.
I hate watching her be disappointed. It breaks my heart more than it breaks hers.
Thinking about how this will affect her life forever gets a little overwhelming, so I try not to, just taking one day at a time.
And today, I don't know if going gluten free will be permanent for her or not. The doctor wouldn't order the blood test for gluten allergies without any clear diagnostic reason, but in order to get a diagnostic reason, we had to take all the gluten out of her diet for months to see if that made any difference.
Thinking about forever can be overwhelming. Take health changes one day at a time.
Click To Tweet
Once we believed it made a difference, the doctor was willing to test her, but she has to be eating gluten for two months before the antibodies can be tested for an allergy.
SIGH
So, we're gradually adding gluten back into her diet. A few bites of bread here, a slice of pizza there. I figured if we have to do it for the testing, we might as well do it over the holidays so she can enjoy our favorite treats, and I can practice with some gluten free recipes for next year.
We'll see what the next two months bring. Perhaps she is just sensitive to it, not allergic. Maybe it was the pesticides, and the wheat needs to be organic or non-GMO??? Maybe it was something else entirely.
We really don't know what will happen.
I do know that I have a better understanding and greater compassion for parents with children who have food allergies. If nothing else comes from the past two months, I am grateful for that.
Many of our homeschool friends have serious allergies like Celiac's, nut allergies, dye allergies, etc. And for the first time, I'm more than aware of it, I get the seriousness of it and have serious respect for those moms!
Every ingredient has to be investigated.
A homemade recipe by a dear friend could be dangerous because they might not know how to examine labels the way you do. Gluten hides in crazy places: soy sauce, taco seasoning, Twizzlers! She can't have Twizzlers on a gluten free diet.
Cross-contamination is a real risk.
So, a product that might be edible alone is rendered unsafe because it was made in a factory that also processes wheat or nuts or eggs or soy or milk. This often includes our own kitchens, especially for celiac's and nut allergies!
Reading labels has helped me understand just how many products are off-limits for people with serious allergies, especially nut allergies.
It is so true that things just don't hit home until it's your child.
I am grateful I've had this chance to learn how to be mindful of allergies for food preparation and hospitality.
Seriousness of food allergies (Cross-contamination and reading ingredients) doesn't hit home until it's your child.
Click To Tweet
I found myself turning down invites to parties or lunch because it's hard to find many places that offer safe food. I know more seasoned allergy moms have some great strategies for handling these things, but for now, I'm still learning.
No matter how her tests turn out in February, I have learned so much. I'll always have something safe for guests and label food items for potlucks, making sure to be the one to think of those with allergies.
Going gluten free is a journey. And we're in a weird stretch right now, but we'll keep taking one step at a time as a family.
Subscribe to Blog via Email