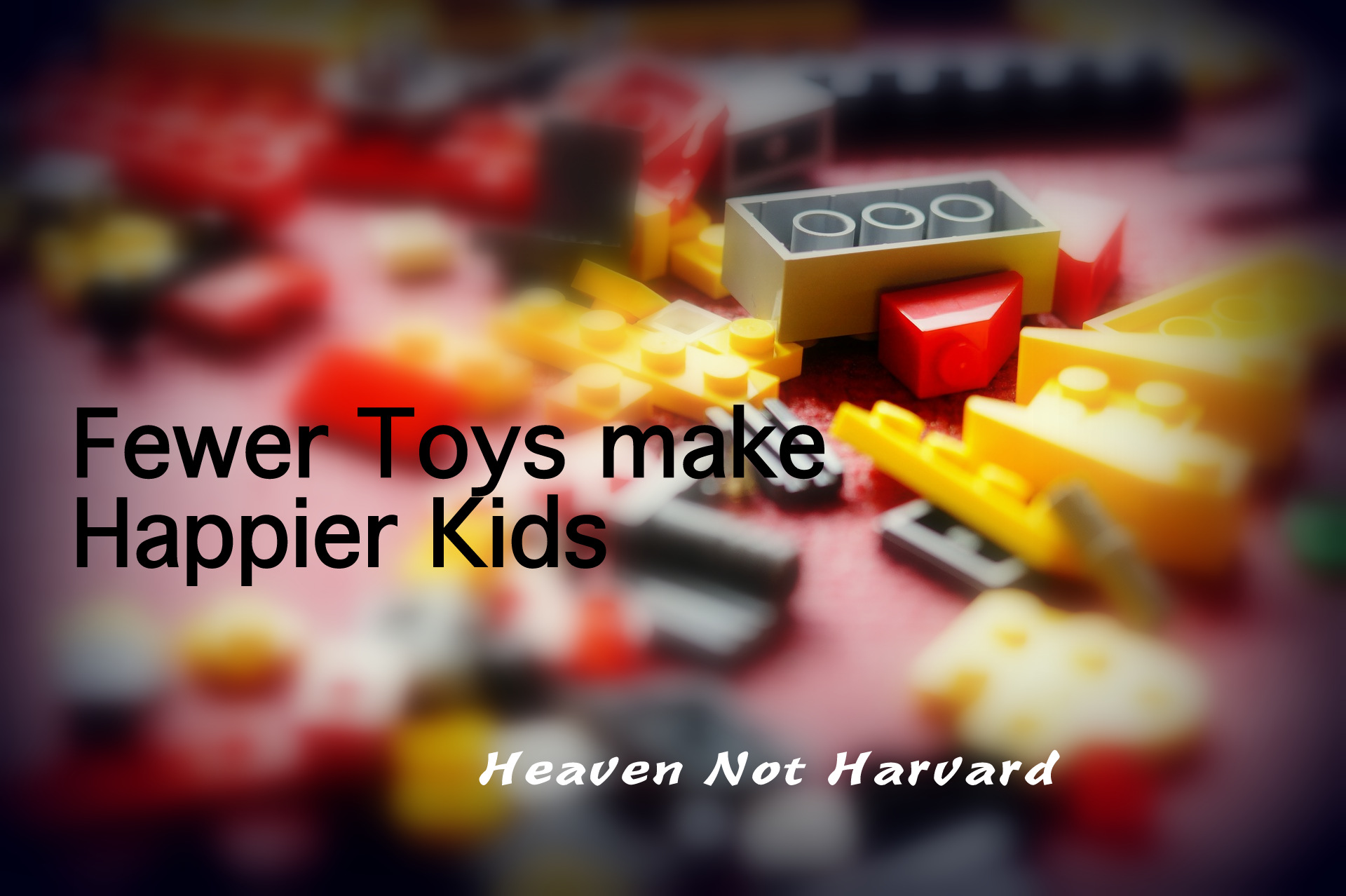 With ads, and discounts galore, I find it hard not to get caught up in shopping this time of year, but . . .
is the key to happier kids actually fewer toys?
As Christmas shopping winds up, I'm doing my best to recognize the benefits of fewer toys for my children, but part of me just wants to spoil them rotten.
I want my kids to remember magical holidays filled with gifts and surprises, so it's hard to balance my desire to watch her and her brothers' faces light up with joy on Christmas morning with the knowledge that fewer toys is better for them for so many reasons.
But what I've found is that the more she has, the less she really plays with them.

As we've pared down in preparation for the Christmas onslaught, I've watched her truly playing with a few toys, creating worlds inside her head. I've seen creativity blossom even more than usual. Having fewer toys has led to her being happier, more able to focus on playing instead of jumping from toy to toy.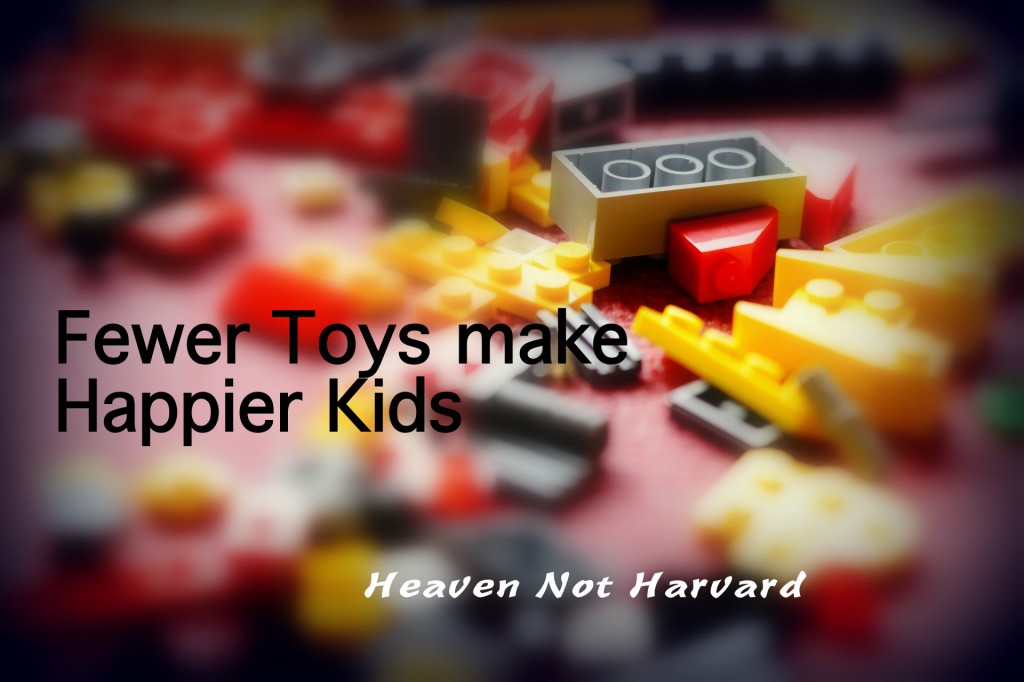 Children get so few hours to play once you consider school and activities, family time, baths, dinner, and homework. I need to help her make the most out of play time.

One study I read said that children shouldn't be formally educated until 7 or 8. They should be given lots of time to play. It is one of the reasons I chose to homeschool. She gets hours to play a day.
Yet, giving her fewer toys is hard. I want her to have a chance to experience everything to decide her own interests, but she needs time to get deep into play with her toys.
Fewer toys allow:
her to truly interact and enjoy each toy and instead of toss them in the bottom of a toy box.
room for more creativity. She may have to pretend her doll is also a cowboy, but she will be more mentally flexible, open to outside of the box thinking.
realistic expectations which makes grateful for her toys.
more time for family, friends, books, and playing outside.
faster clean up which makes for happier everyone.
In my head, a living room filled with presents makes Christmas magical for my kids, but in my heart, I know I remember baking and singing carols, I remember the traditions and laughter, stories and the feeling of family. I know I don't remember very many things I got.
This year, there will still be lots of boxes under the tree, but clothes and socks and books and a few treasured toys, but the most important things will happen around it: movie nights and hot cocoa, cookie platters and rocky road fudge, carols and mischievous grandparents.
As Christians especially, don't we want the focus of this time of year to be joy rather than on things? On Jesus as the only gift we really need?
I think they'll be happier kids with fewer toys and more of His and my presence.