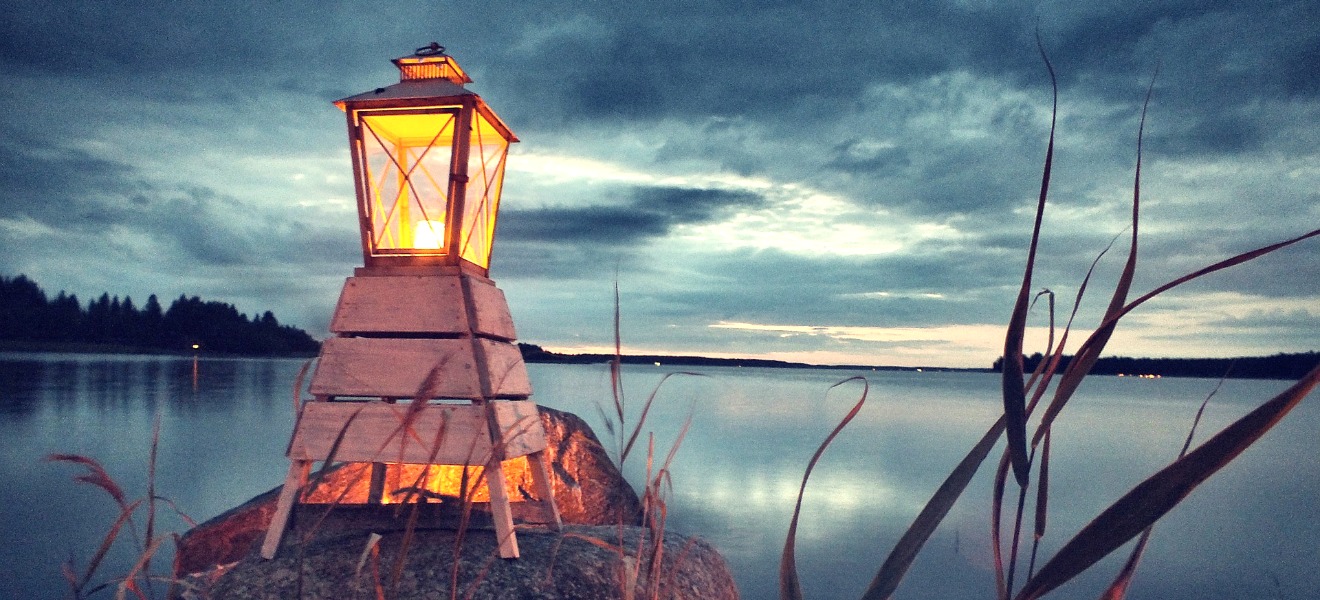 Do you have peace in the storm you're facing?  Despite the challenges of the past 24 months, I've learned the blessing isn't a storm free life, but God's presence and peace in the storm.
(this site uses Affiliate links-purchases support our ministry through a small referral fee that never affects your cost.)
In concrete ways, I've struggled through the past couple of years. I lost count of the challenges and financial setbacks somewhere around June of 2016 and then began to face physical health challenges.
Each month only brought higher and higher hills, culminating in complete physical and technological breakdowns that left me physically wounded and temporarily without my computer to write and at least virtually step outside this broken body.
God has been forcing me to BE STILL so completely. I've been trying to revel in the stillness despite its frustrations and listen in it.
I have made no attempt to blog until I couldn't let go of God's sweet presence with me the morning I originally wrote this. I slowly and painfully typed this on my phone. But I wanted to write this down at least for myself.
I had times in this storm that I was so sad, I struggled to breathe in my despair. I felt hurt and inadequate, alone.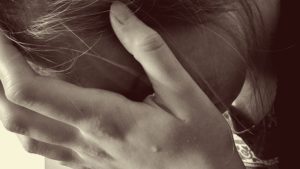 But what I learned there was what made me realize in the end, the past couple of years have been exceptional in ways that defy measuring.
I drew closer and closer to God, pressing in, crying out for guidance and solace. I wept, arms outstretched to heaven, praying, groaning. Mostly seeking His answers and peace.
And I learned the greater blessing in that.
The blessing isn't a storm free life, but God's peace and presence in the storms.
Click To Tweet
This morning, I was reading in Isaiah, chapter 65 God's promises for His people and I ached with hope.
"I will rejoice in Jerusalem and be glad in my people; no more shall be heard in it the sound of weeping and the cry of distress.

No more shall there be in it an infant who lives but a few days, or an old man who does not fill out his days, for the young man shall die a hundred years old, and the sinner a hundred years old shall be accursed.

They shall build houses and inhabit them; they shall plant vineyards and eat their fruit.

They shall not build and another inhabit; they shall not plant and another eat; for like the days of a tree shall the days of my people be, and my chosen shall long enjoy the work of their hands.

They shall not labor in vain or bear children for calamity, for they shall be the offspring of the blessed of the Lord, and their descendants with them. Before they call I will answer; while they are yet speaking I will hear."

‭‭Isaiah‬ ‭65:19-24‬ ‭ESV‬‬
After spending years immersed in such a tremendously broken world, oh how I long for this day of God's promises: long lives, children who always grow up, and personal health and prosperity.
If 2016-17 Have taught me anything, it is that without God, all we have are the storms of this life without any hope or joy or peace.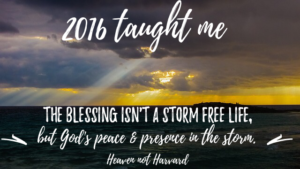 We're not promised an easy life as Christians, living in a fallen world.
With God, we still have storms. Sometimes, they are even more challenging with being rejected by the world and attacked by Satan.
But we have PEACE in the storm.
It's a peace that makes no sense outside of Christ, but is so real and so profound. I know as hard as these years have been, for all the losses financially and emotionally and physically, I've been blessed spiritually beyond measure.
I've grown in how I process my hurts and fears. Additionally, I've grown in how I respond more than react.
Each storm prepared me for the next. While I would rather not had the challenges, I would not trade difficulties for the reliance on Christ I've gained.
Products from Amazon.com
‹
›
Each type of season passes. Both busy and slow, joyful and difficult seasons eventually give way.
Every season passes - both joyful and difficult seasons give way, only God is eternal.
Click To Tweet
However, I wouldn't mind a season of fewer struggles. Yet, I know I'm facing some difficulties that may not make for easier days ahead.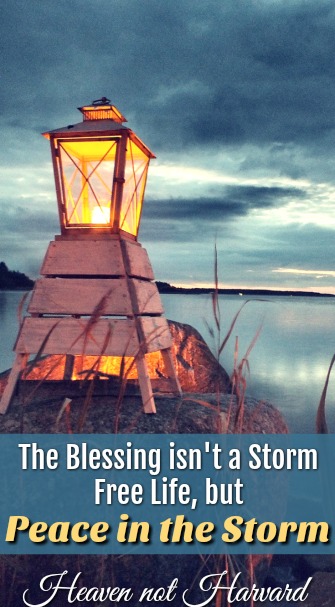 But when I gave up my life to follow Christ, I gained back a life that is blessed beyond measure in ways that I cannot count.
I am still human and struggle against grief and fear, but through overcoming this year, I have an underlying current of trust and hope that the end of Isaiah speaks to so beautifully.
He writes a stunning dichotomy of God's wrath and punishment juxtaposed against prophecies of Christ's redemption of His people and glorious eternity in Heaven.
Joy and pain balanced with hope and promise, which is a pretty good way to remember to seek peace in the storm.
Subscribe to Blog via Email
Save