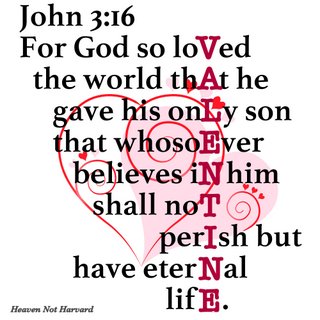 Our Valentine's Day tradition started a few years ago. She was just old enough to start understanding that there was a holiday, and it involved presents and chocolate. I mean, what else does a girl need to know? She was all in.
But I wanted to find just the right way to celebrate Valentine's Day as a family. When I saw John 3:16 written so the word VALENTINE was created, I knew that was the message I wanted for her, because it was the message I know I still need written on my heart.
It helps remind us to celebrate Christ's coming everyday and focuses on Godly love, not just romantic love.
But I have all these cute ideas and by the time one holiday is put away, the next one is looming. I had always wanted to be the fun pinteresty mom that makes every holiday special, but frankly, those suckers sneak up on me like ninjas.
Free Valentine's Day printable for your children. Fill their love tank with God's love.
Click To Tweet
One trick I've learned is to keep everything grouped together and labeled. For Valentine's Day, I keep everything in a clear project folder I can just pull out and put up.
Our Valentine's Day tradition is that we post a handwritten copy of the John 3:16 Valentine's Day printable (link at the end of post) on her door. Then everyday we add a heart with a character trait we love about her. This is day 1.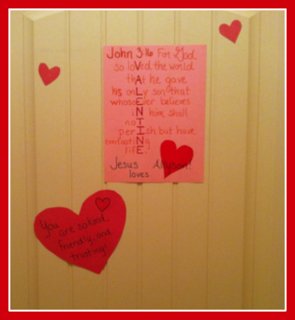 I used colored construction paper and just cut out several different sizes and colors of hearts, but you could buy heart shaped wall decor or doilies from Walmart or Dollar General if you wanted.
We start on the first and go through the 14th, but you can do however many days you want. You could start on the 14th and go through the end of the month as well.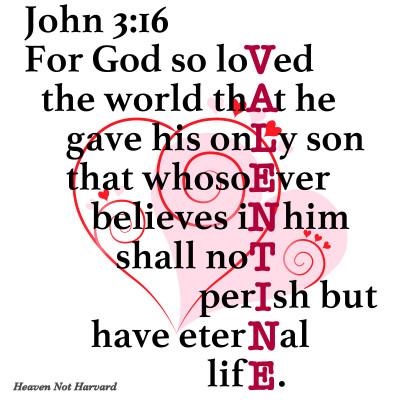 What I really love about this tradition is that my daughter spends the month of February being told she is loved and special because she was fearfully and wonderfully made by her creator and was so deeply loved by Him that he sent his Son to die for her.
Psalm 139:14

ESV 

I praise you, for I am fearfully and wonderfully made. Wonderful are your works; my soul knows it very well.
My daughter has many wonderful traits, but I made a point to choose traits that I really want to encourage in her: her faith, her kindness, her curiosity, her joy.
We read each trait together everyday as we add the new traits to the door, so she gets to be reminded of each one. Then we continue to read them everyday until the end of February.
This tradition will build on the love we show her daily to create a memory of being valued for who she is. We can fill her love tank with pride and self-esteem based on the qualities and gifts God has given her.
And establish a good foundation for what true love looks like for the Valentine's Days her future holds.
Subscribe to Blog via Email