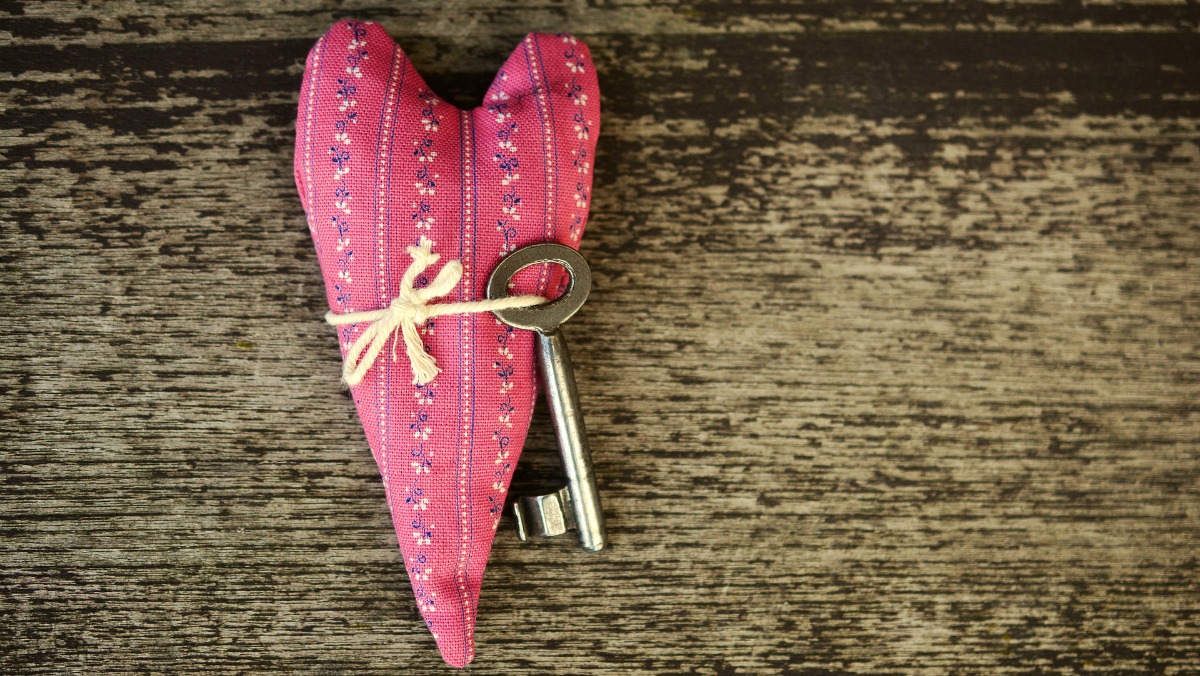 (Last Updated On: June 30, 2017)
Secret service was the key to unlocking my bitter, angry heart and learning to love my husband again, which, in turn, saved our marriage.
We still really loved each other, but something was very broken. My husband was angry all the time. I was bitter. We could barely talk about anything without bickering, so we didn't. I did my thing. He did his. We slept in the same bed, but we weren't any kind of team.
(this site uses Affiliate links-purchases support our ministry through a small referral fee that never affects your cost.)
By the time we tried to communicate, we were boilers ready to explode, harboring so many hurts and slights.
My marriage was failing!
A year after he returned from his last deployment, I didn't know if we were going to make it. I was trying so hard to be a "good" wife while he was such a selfish jerk.
He didn't care about how his choices affected me at all. He used the last of the milk, broke my favorite dishes with his carelessness, and left me home with the stomach flu and toddler to go hunting. If I ever dared to complain, he would shut me out completely or explode with rage.
The train wreck of our marriage was hiding so many broken pieces, I didn't know where to begin.
I wasn't ready to leave, but I was heartbroken. I didn't see how I could live the rest of my life with this awful person who hurt me at every turn. Guarding my heart from him, I walked on eggshells whenever we were together. Often, I went to bed aching with loneliness, wishing he would start being what I needed.
What a selfish creep .  .
I was.
Wait, what?
Yep, I'd been angry and bitter because I'd been expecting my husband to fill my heart in the places God should be. I was bitter from my selfish, unmet desires.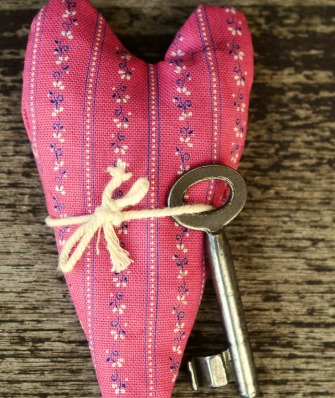 I began seeking God's answers for my life. At first, when I read about letting God be my portion, it didn't make sense, but I kept reading my bible and praying about it.
Lamentations 3:24
ESV
"The

Lord

is my portion," says my soul, "therefore I will hope in him."
Over time, the Holy Spirit opened my eyes to my need for grace, and understanding God's love for me. It unlocked my heart. A veil lifted.
I was able to see other people as loved creations of God struggling with their own sins and hurts.
I stopped seeing my husband as someone responsible for filling my heart, but as someone whose heart was so empty, he could barely function.
Then, I realized I'd been keeping score for a long time. I won't do this for him because he didn't do that for me. Each check mark against him cemented a brick in the wall between us.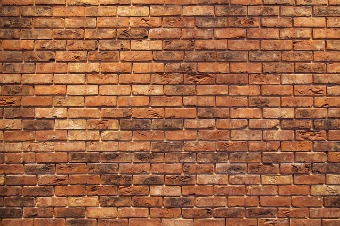 Even when I had been doing the right things, I'd had the wrong heart. I would hold up my pretty list of all the wonderful chores I had done for him during the day and wait for his gratitude. Most of the time, I got nothing or a mumbled thanks, then I got hurt and more resentful.
But God really convicted me, "Are you truly doing things to serve or to get something from him?"
Even when I did the right things, I had the wrong heart. I wasn't serving. I was showing off.
Click To Tweet
My motives weren't pure. I wanted his love, recognition, respect.
A lesson from my Bible reading came to mind, about how we are to serve those in need.
"Beware of practicing your righteousness before other people in order to be seen by them, for then you will have no reward from your Father who is in heaven. "Thus, when you give to the needy, sound no trumpet before you, as the hypocrites do in the synagogues and in the streets, that they may be praised by others. Truly, I say to you, they have received their reward. But when you give to the needy, do not let your left hand know what your right hand is doing, so that your giving may be in secret. And your Father who sees in secret will reward you.

Was my husband needy?
Maybe not in the traditional sense, but what if his poor attitude was because I was hurting him or not fulfilling his needs?
Through the lens of God's grace, I suddenly saw my husband weighed down with pain, war, loss, frustration, disrespect, exhaustion.
As God's word poured grace and forgiveness into my heart, I began to feel His love, and I started to fill up my husband's cup out of the overflow of my heart.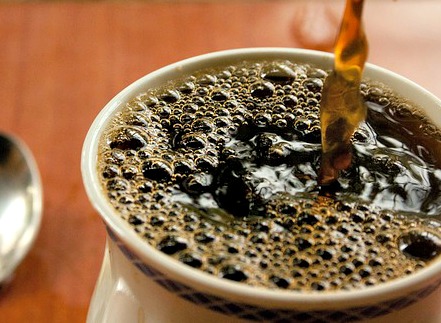 When God poured grace into me, I began to fill up my husband's cup out of the overflow of mine.
Click To Tweet
I began my secret service.
I finally felt loved enough to be able to love others. I could serve him secretly, not because I didn't want him to know, but because I didn't need him to. Our Father sees what we do in secret.
Quietly, I began doing things without his asking, like noticing his toiletries need replacing, making his lunch, preparing his coffeepot, and even suggesting he go hunting when his week has been frustrating.
My heart was more blessed doing quiet, secret service for him than it ever was by nagging him.
Click To Tweet
One job I would never have considered before surrendering to Christ was picking up my husband's dirty underwear off the bathroom floor.
Every morning – He walks past his closet (where his hamper is) to leave the house, but it never fails that his underwear are on the floor under the edge of the vanity. Previously, I would have ignored them, kicked them, but picked them up – ugh, no thank you.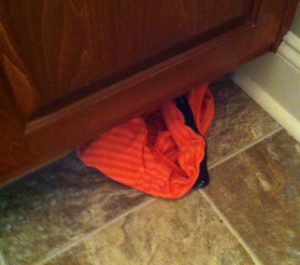 But God was working on me. Before, I would have nagged him about being so lazy for leaving them there. My nagging would have become an infection between us.
Even several years ago, I would have kindly asked him to pick them up, but secretly resented those stupid underwear.
Then three years ago, I began to pick them up with a grateful attitude. "Thank you, Lord, my husband is not in Iraq."
Today, I laugh. I even pray over those underwear.
"Lord, thank you for this opportunity to serve my husband, thank you for a marriage that is working, please remind me that all my service is for You ultimately, and is about humility and serving without drawing attention to myself."
One secret of my service is remembering that my service is ultimately in HIS service.
Click To Tweet
I pray over his day. I pray that his body will be enough to face the challenges of whatever he is called to do. Mostly, I pray that his heart will be open to see God in his day. And I pray for him to know I love him, to bring him home safely.
And I choose everyday to thank God for those stupid, blessed, dirty underwear. I've even been disappointed when he remembers to put them in the hamper.
My heart has been filled more in doing quiet, secret things for my husband than it ever was by nagging him into doing things for me.
When service filled my heart, I stopped being bitter. I started looking for the next thing I could do for him. My focus shifted. I started giving him real attention, listening to his needs. When his work day had been awful, I gave him some grace to find his peace so he could be the daddy and husband he wants to be.
If this is so secret, why am I writing about it?
It's humbling and real. And every time I have shared this story with women whether 2 or 100, I've seen tears and nods. We all have our own dirty underwear mountain that we need to surrender.
So, I share in case another wife needs to hear my story. Nothing changed my marriage more than loving him and expecting nothing in return.
and Secret service is counter-cultural . . .
Our culture asks what's in it for me? But I was never emptier than when I was counting the cost and measuring his gratitude.
I've never been more joyful than I've been picking up his sweaty, dirty, thrown up under the cobwebby vanity underwear because I see how God has moved in our marriage and in his heart through my tiny acts of obedience.
And sometimes we need reminding that we're not supposed to blend in.
Besides, the underwear was just a start. Once joining the Secret Service, I found so many ways to quietly serve people. Those services are treasures I hold like sweet pearls, knowing I'm seen by my Heavenly Father from whom nothing is secret.
Subscribe to Blog via Email
Save
Save
Save
Save
Save
Save
Save
Save
Save
Save
Save
Save
Save
Save
Save
Save
Save
Save
Save
Save
Save
Save
Save
Save