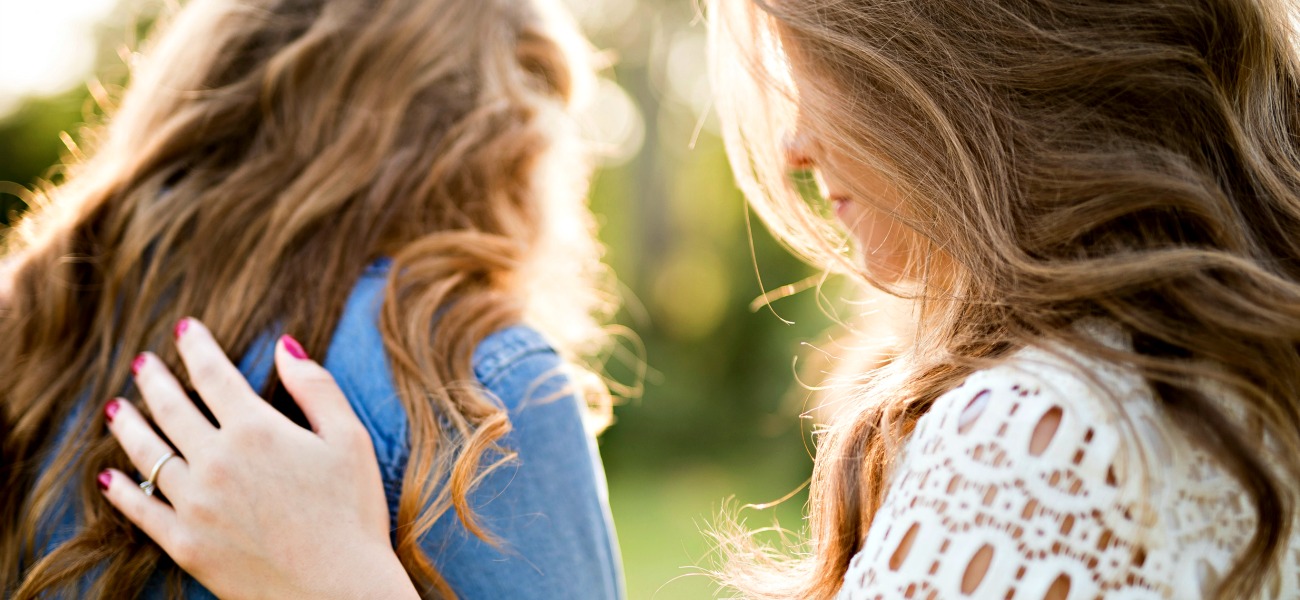 (Last Updated On: December 14, 2017)
What is it about women and conflict that so easily destroys a friendship or builds division within a church or group? It's taken a lot of spiritual growth for me to see conflict and women with a fresh perspective. Through this shift in my heart and attitude, I've found a new freedom in my daily life.
(Heaven not Harvard is a participant in affiliate programs including the Amazon Services LLC Associates Program, an affiliate advertising program designed to provide a means for sites to earn advertising fees by advertising and linking to Amazon.com.)
I really long to be understood,  known, respected, and treasured by the women in my life. Having at least a handful close friends who really "get me" is really important.
While my feelings are valid, without a strong foundation in my identity in Christ, I was vulnerable to conflict in ways that were destroying my tender heart. Feeding into those conflicts by carrying hurt feelings, holding grudges, or even just allowing rejection to keep me from serving Christ is not how Christ implored us to behave.
John 17:21
(ESV)
21 that they may all be one, just as you, Father, are in me, and I in you, that they also may be in us, so that the world may believe that you have sent me.
Learning how to live in this kind of unity is hard, but I felt compelled to find a way to better handle the difficulties of conflicts between women, especially within the Church.
Because we can't live in a perfect bubble in which all the women in our lives perfectly honor God in every interaction.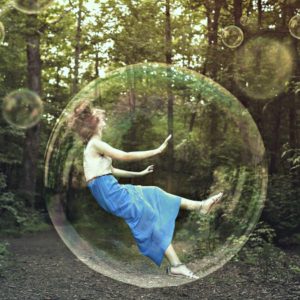 One powerful truth about women and conflict is that we don't always handle it well.
Women are relational beings. We seek harmony and closeness which makes us amazing mothers and friends, but the strong emotions that help us build relationships can run away with us and cloud our judgment if we don't stay grounded in truth.
Often, we react from hurt, anger, or fears before we respond from a place of peace, especially if we feel criticized or hurt.
Don't react to conflict from hurt, respond from peace knowing your identity in Christ.
Click To Tweet
Don't react from hurt, respond from peace.
I had to start recognizing myself as a sinner, saved by God's grace, adopted as a co-heir with Christ. In those truths, I'm reminded to demonstrate humility in my relationships because we are all lost sinners without Him. And I have a firm foundation in His great love for me, which sent His son to earth and kept Christ on the cross – for my sins.
Poor communication and a lack of grace can turn tiny slights into relationship destroying mountains when we don't see each other person with the proper perspective. We assume we know what she thinks, or we give what she thinks too much weight.
Additionally, we don't control our own thoughts.
Because, you're probably wrong about what she thinks.
When we assume someone's thoughts, we're presuming we understand so much about them. People process everything through past experiences, emotions, personalities, and even their mood or inner dialogue at the moment.
Making correct assumptions that take into account all those things is nearly impossible in the closest of relationships – ask my husband.
And we'll use really crumby evidence, like an irritated facial expression or poor wording in a message, to support our negative thoughts which are often based in our own insecurities.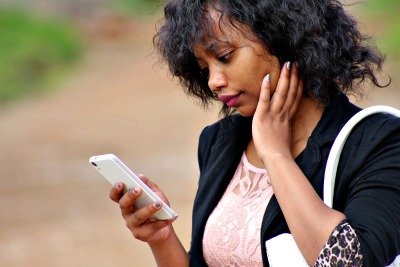 A few weeks ago at Bible study, I spent the evening with a group of women talking about how as sisters in Christ, we often feel judged and criticized within the Body.
We began to talk about how we felt in specific situations within our study. And the more open we were, the more we realized that what we were feeling wasn't even close to what the other people had been thinking.
Products from Amazon.com
‹
›
For example, a couple of years ago, I would worry my house wasn't nice enough when people came over but never complimented my decor. Joanna Gaines, I am not. Then a friend told me that my spotless house made her feel like she could never invite me over. She looked around my house and felt totally inadequate.

When I did go to her house, I was shamed by her willingness to be less than perfect, her bravery to be honest with her mess.
Lies we assumed the other person was thinking had held us both captive and divided our budding friendship.
We

learned that messy, real brokenness built more bridges than any pretense of perfection.

 
This is what we do to ourselves and each other when we try to guess what someone else is thinking.
Honestly, what she thinks of you is none of your business.

 
What she thinks is her responsibility. I have to do the best I can to represent who I am in Christ and let the rest go. I can't control how people perceive my behavior. A tiny look could be completely misinterpreted. I can't live my life afraid to make a face! I'd need a truckload of Botox! 
I am responsible for the condition of my own heart.
That is the powerful, freeing truth about women and conflict that finally let me stop worrying about what everyone else thinks.

I can only control myself. I can only take responsibility for myself and my actual actions.
Trying to control what everyone thinks will often backfire completely. A lot of my close family and friends are in different places with their beliefs than I am. I want nothing more than to be a witness to them for Christ.
However, trying to control every interaction and perception made me frantic. Unintentionally, I was so tense that I pushed away the very people I was doing my best to love.

I finally gave up and said this is the best me I have today, with the spiritual maturity I have at this moment. I should try to be kind and loving, but only God's opinion matters at the end of the day.
If someone misinterprets who you are, keep reaching out, keep being genuine. Give opportunities to her so she'll want to reevaluate who she thinks you are, but don't let it get to you.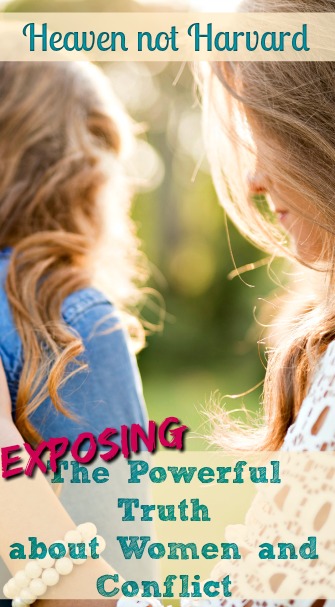 One lesson I've learned the hard way is if someone doesn't want to be close with me, let them go.
Another powerful truth is . . . sometimes, it's not me.
The other person's perspective on who you are is based on her biases and experiences.

Sometimes you have to leave someone's heart up to God. The most genuine kindness is can be misinterpreted by someone without spiritual maturity whose heart isn't right with God. And we can't take responsibility for that. 
Right now, there is a woman I see often who seemingly goes out of her way to avoid saying hello or even making eye contact. But I've never had more than a ten minute conversation with her. Any perspective she has on me is superficial and likely faulty. 
And I honestly have no idea what she feels about me. She might think I don't like her. She may feel I've judged her somehow. What I've had to do is really lay it at God's feet. Instead of feeling hurt and rejected, I have begun to pray for her and for opportunities to love her.
Because what is my responsibility, is what I think of her.
My responsibility is not what she thinks of me, but what I think of her. Do I think judgmental, hurt feelings at her? Or do I give her the grace and benefit of the doubt I would want from her? 
My responsibility in conflict isn't what she thinks of me but what I allow myself to think of her.
Click To Tweet
I can choose to control my thoughts about her. When I have a negative thought or feel rejected, I pray for her and our relationship.
Three things to think about her:
First, she is beloved of God, and He is chasing after her heart just as much as he ever chased after mine.
Secondly, God calls me to love her more than I love myself. Instead of focusing on how her behavior affects me, I choose to demonstrate love for her in every interaction.
Lastly, God knows the deepest most secret places of her heart. In those places, God knows who she will be, not just who she is, not just her facial expressions or what she even says. I cannot know that identity. I can't even get close unless I'm close to her heart. So, I need to treat her based solely on my relationship with Christ.

Because, that is how Christian women deal with conflict.