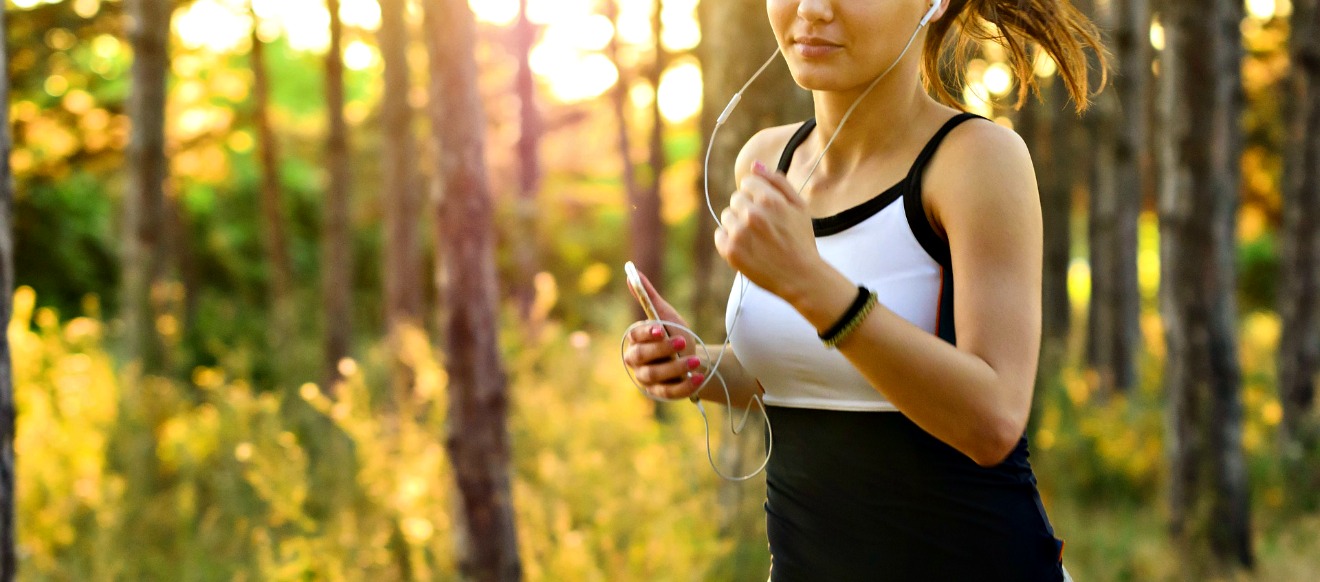 Comparison is a sin we all struggle with, but it's especially insidious when we're comparing our spiritual walk to the journey of someone else. We need to run the race God has set before us. Not compare our beginning to another's finish line.
(this site uses Affiliate links-purchases support our ministry through a small referral fee that never affects your cost.)
A few years ago, I was talking with a young wife in our church, discussing the amazing witness of another woman we both admire.
She is a beacon of light, hope, love and faith to all who meet her. She is an on her knees, give it all to God kind of woman. In the midst of the hardest times of her life, she serves everyone else.
"I can't see myself ever being like her," said my young friend, dejectedly.
"Of course you can't see that today. Call me in twenty years," I answered, "and tell me who you are."
I am really looking forward to seeing this young woman grow in her faith. My heart rejoices to see her hear God's word and be changed by it.
I've watched her cry under God's conviction, but be so utterly changed that she calls me rejoicing. It is beautiful.
Yet, in that moment of comparison, she sounded so defeated.
Just like the #Olympics - Winners run their own race to the best of their ability today.
Click To Tweet
I suspect many new believers get discouraged because they fall short when they compare their new walk with someone who has been walking God's path for decades, because they cannot see how God can/will change them over time.
I prayed about how to encourage her, thinking how my mentor encourages me where I am, while still holding me accountable.
Quit Comparing: We must run the race set before us.
2 Corinthians 5:17
ESV 
"Therefore, if anyone is in Christ, he is a new creation. The old has passed away; behold, the new has come."
What a miracle that truth is! We are new in Him!
Our journey begins when we joyfully surrender to the work of being transformed.
Your house has been sold to a new tenant, but you still have to clean out the attic with its years' worth of things, garbage, junk. You still have to sort through it all, working in the clean up.
Jesus made your heart His home, but the cleansing process only BEGINS overnight.
Click To Tweet
When the Holy Spirit opened my eyes, I did have a miraculous change in perspective, but my entire life was not instantly changed.
My heart instantly wanted to change, but I still had a lot of sins I'd been hoarding, sinful choices I thought I could make and still have Jesus.
Several years ago, I watched some television that displayed blatantly sinful behavior. I thought I could keep watching these shows because I was an adult and wouldn't let it affect me. Believing if my heart was His, it didn't matter what my eyes saw or my ears heard. I thought I could serve God and still hold onto these earthly things.
I lied to myself about the importance of my daily choices while I was trapped in sin.
Click To Tweet
Then one day, after my total surrender to Christ, I saw five minutes of a new show that changed my perspective. The darkness of that show was palpable, tangible to me.
I left the room. God whispered I didn't need to put that in front of my eyes where it would seep into my brain and affect my heart.
All of a sudden, watching those shows didn't feel like a freedom or Christian liberty. Sin was a weight drowning me in the muck of this world.
Sin no longer felt like freedom, but weights drowning me.
Christ paid my debts. I have no claim on my eyes, ears, tongue. He bought the whole package. I needed to give myself over to Him completely.
Hebrews 12:1-2
ESV 
" . . . let us also lay aside every weight, and sin which clings so closely, and let us run with endurance the race that is set before us, looking to Jesus, the founder and perfecter of our faith . . .

Christ is showing me the race set before me. He is gloriously perfecting my faith. My journey isn't supposed to look like any other until the end, when we are all made perfect in Heaven.
I have cleaned up my television viewing, language, tone of voice, attitude, gradually peeling away the layers of sinfulness from my life and my heart.
My journey isn't supposed to look like any other. My race is sanctifying me for His purpose.
Click To Tweet
Several years ago, I couldn't have imagined being the woman I am today. I was drowning in shame over who I had been and who I was at the time.
But I started running my race. I can't see whom I will become. But God can. I just have to have faith in Him and His plan for me.
2 Corinthians 5:7
ESV
"For we walk by faith, not by sight."
The process God uses to clean up our lives is called sanctification, the process of being made holy, being set aside for sacred use. It is a life-long process.
For someone who loves deadlines, finish lines, achieving a goal, I struggle with an open-ended process. I want to be able to see the finish line and work to get there.
But in my past, I believed I had to clean myself up to get to God. I didn't understand I just needed to come and let Him cleanse me.
Mistakenly, I thought sanctification was something I had to achieve, like when I used to run.
In the beginning, I started running to lose weight. Then, I kept running because I wanted to do things I never thought I could. I took pride in every hard-won mile, crying when I crossed the finish line of my first half-marathon race. I had a goal and didn't mind the hard work because I could train for the course.
Being sanctified isn't like that. You can't know the journey God has planned for you, the wonderful ways He will change and use you. But you can see the prize!
Before I understood, I was so ashamed of my sin. I thought I was too dirty for God to use or claim. Then I read the following verse in Timothy.
2 Timothy 2:21
ESV
"Therefore, if anyone cleanses himself from what is dishonorable, he will be a vessel for honorable use, set apart as holy, useful to the master of the house, ready for every good work."
Have you ever read a verse that touched a wounded part of you so deeply that tears sprang to your eyes? My heart ached to accept this beautiful picture of God washing me, inside and out. God wanted to make me useful and holy . . .
. . . even me.
Everyone started in the same place. Before we knew Christ, we were sinners in need of saving. No matter where on the journey we are, we all had the same need to be chosen and cleansed.
If you're standing near the starting line, don't let comparison to those who've been in training for years discourage you. In your fervor to know God, you can learn a lot from them. If you seek His wisdom, He will answer you.
The more I seek Him, the more things of this world fall away.
I used to think God was asking me to give up worldly things, and I couldn't see how I'd ever have the strength to do so. It felt restrictive and hard.
Now I see, He was inviting me to let them go, to quit carrying those burdens.
Sanctification isn't a sprint, it's a marathon, and we must run the race set before us.
Click To Tweet
I have freedom in salvation. Some in choices I make (contemporary Christian vs. traditional hymns), but more and more I see that the freedom is in how God is freeing and releasing me from the sinful choices I have made.
But, I have days I cannot see how I will have the strength to run this race.
Isaiah 40:31
ESV
"But they who wait for the

Lord

shall renew their strength; they shall mount up with wings like eagles; they shall run and not be weary; they shall walk and not faint."
Those days of weariness, I know I have to understand what I can for today. God doesn't expect me to be the 'me' of tomorrow, just to be willing to obey as I understand right now.
Galatians 5:1
ESV 
"For freedom Christ has set us free; stand firm therefore, and do not submit again to a yoke of slavery."
Jesus Christ has released you from the slavery of sin to run the race set before you.
You can celebrate the fellowship in the body of Christ to lean on and learn from those further down the journey while rejoicing in His perfect freedom.
But don't waste any more time in comparison, we run the race set before us.