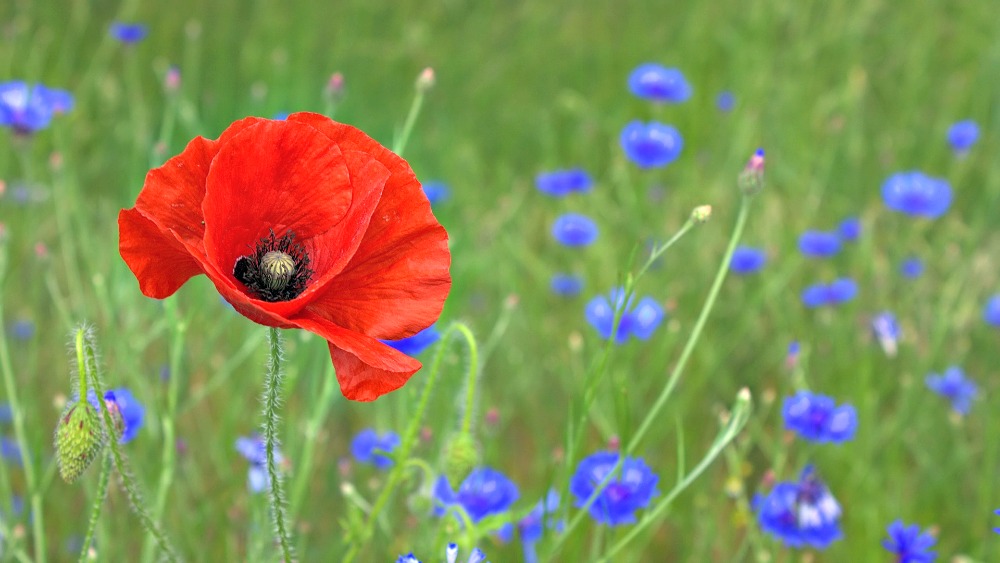 (Last Updated On: May 29, 2017)
Before 2005, Memorial Day wasn't really on my radar, even coming from a family of servicemen. It was the beginning of summer, BBQs, and I could wear white shoes again.
But wasn't really tangible for me until I kissed my young man goodbye and sent him to war.
Luckily when I gave my heart to a soldier, he came home to me.
Not every service member comes home, and I cannot speak for their families. I can only speak for my heart on this issue.
Starting a few days ago, posts began circulating on social media about knowing the difference between Memorial Day, Veterans Day, and Armed Forces Day.
Spreading knowledge is admirable, but the tone of some posts was hostile.
"Don't thank my husband on Memorial Day!"
"If you wear the uniform, Memorial Day isn't about you."
OUCH! Those hurt MY heart.
I can only imagine the grief that spurred those posts, but is that really the tone we want to have towards ANYONE who is grateful for military service?
Absolutely, Memorial Day is about those who gave all.
It honors those who won't ever come home: dads, daughters, sons, mothers who sacrificed everything to stand for our nation.
Absolutely, Memorial Day honors those who gave all, but don't reject thanks for those that gave some.
Click To Tweet
The depth of that sacrifice is too great to quantify. Boys never returned to marry waiting sweethearts. Men will never meet their child this side of heaven. Mothers will never kiss their babies goodnight again.
It's too heavy to grasp unless you've lost someone.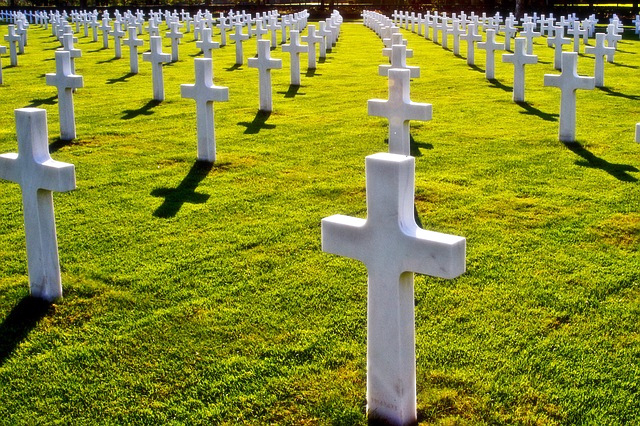 But I look at those green fields lined with white crosses and see people who will never hear another heartfelt, "thank you for your service." I also see my husband who will never be the same.
And I think, why reject someone who gets it wrong and thanks a living soldier on Memorial Day? or an active service member on Veteran's Day?
Gold Star families who lost someone might answer differently, but I imagine if they could thank their loved one more time, they would.
I want everyone to know we celebrate Memorial Day to recognize and honor those who paid the ultimate price, so the next generations understand how valuable their freedom is.
But if you also thank a living veteran or active soldier, that's okay.
Should you thank a service member on Memorial Day? It's not for them, but reminds us to be grateful.
Click To Tweet
Because All gave Some, too. No one serves without risking all.
Take every chance to say thank you while they are alive.
Memorial Day reminds us of those who went willing to make that sacrifice, like my husband. He lived things that haunt his nightmares so I can sleep in peace.
And I never want to discourage someone from appreciating his sacrifices. But we do need to be mindful that some veterans bear emotional scars and even genuine thanks reopens those wounds.
Instead of a harsh rebuke, just say thank you if someone gets it wrong. It comes from a place of gratitude.
If you want to recognize a service member, say, "I know this is Memorial Day, but I so appreciate your service, too.
I want to invite people to understand this military life, its costs and sacrifices as well as its joys and adventures; but there is a price, and I don't think we can honor those who pay it too often.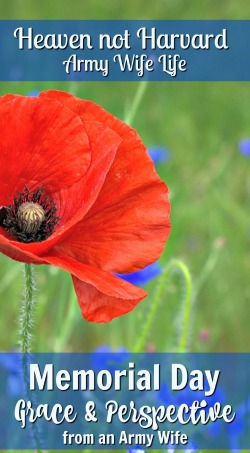 My husband doesn't stand when service members are recognized, because he doesn't consider himself a hero.
I love his humility, but I remind him that he stands not for those around him: so our country can recognize his service and sacrifices, and so those around him can connect a face to those who serve.
Memorial Day may be about those who've died, but it's for the living, for us to remember the cost of our freedom. And there is no wrong time to do that.
Subscribe to Blog via Email
Save
Save
Save
Save
Save
Save